Testingfg of Ads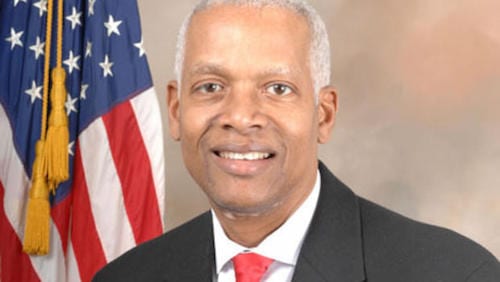 Congressman creates Fourth Congressional District one-stop webpage for pandemic information
 On Monday, March 16, Congressman Hank Johnson (GA-04) held an informational telephone town hall on COVID-19. The Congressman called more than 75,000 people in Georgia's Fourth District to answer their questions and listen to their concerns about the coronavirus. Experts from Emory University, the DeKalb County Board of Health, Oakhurst Medical Center, DeKalb County Jail and DeKalb Schools were on the call with the Congressman to address participants questions and discuss the best way for callers to help prevent the spread of the disease and protect themselves and their families.
Congressman Johnson was joined by:
Mereda David Johnson, District 5 DeKalb County Commissioner;
Sandra Elizabeth Ford, District Health Director of the DeKalb County Board of Health;
Benjamin Lopman, an Emory infectious disease epidemiologist;
Allison Chamberlain, an Emory Research Assistant Professor with a background in public health preparedness;
Theresa R. Jacobs, Oakhurst Medical Center;
Melody Maddox, DeKalb Co. Sheriff;
Ramona Tyson, DeKalb Interim Schools Superintendent;
"I pledge to continue using this platform to communicate critical information with my constituents during this difficult time," said Johnson.
To listen to the telephone town hall, click HERE. The event was also streamed live on Facebook. Rep. Johnson has also created a webpagefor constituents on the COVID-19 crisis that is a one-stop-shop for information on the pandemic, including health and wellness, food security with links to local food banks, unemployment assistance, small business loans, avoiding COVID-19 scams, bills Congress is passing to deal with the crisis and more.
Telephone Town Hall link: https://vekeo.com/event/rephankjohnson-51425/
COVID-19 webpage: https://hankjohnson.house.gov/serving-you/covid19resource