Testingfg of Ads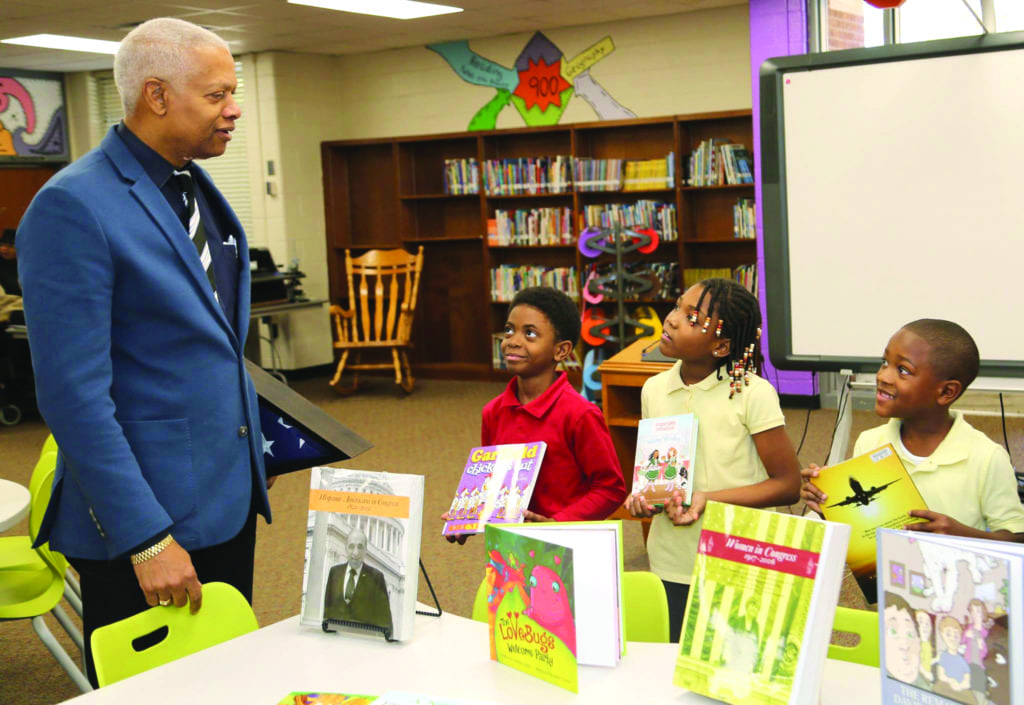 Congressman Hank Johnson (GA-04) delivered more than 50 books on Nov. 27 to three elementary schools in his district. Johnson delivered the books to schools in both DeKalb and Gwinnett counties: Anderson-Livsey Elementary School in Gwinnett; and Fairington Elementary School and Flat Rock Elementary School, both in DeKalb.
Principals and media center specialists at each school were also given three books: "Women in Congress," "African Americans in Congress" and "Hispanic Americans in Congress." Each school also received official flags that flew over the U.S. Capitol.
The books provided to the students were made available by the Library of Congress' surplus books program. The program donates surplus books to eligible organizations and institutions.
"The guiding principle behind the program is to build library collections, but I must say the short tour served as a great opportunity to talk to some of the country's future leaders," said Johnson. "I thoroughly enjoyed talking to the children about what they want to be when they grow up, their favorite books and what they want for Christmas."