Testingfg of Ads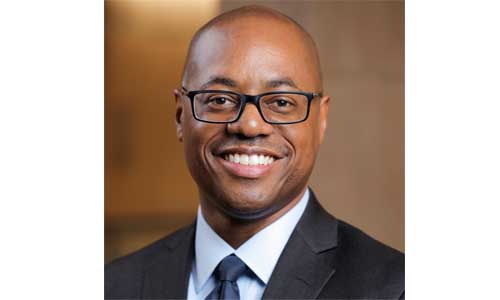 WASHINGTON, D.C. – Congressman Hank Johnson (GA-04) announced today (June 18) that he has hired former Judiciary Committee Oversight Counsel Charles R. Gayle as his new chief of staff.
Gayle replaces Arthur D. Sidney, who after 11 years as Rep. Johnson's chief, left to work at a non-profit in the tech sector.
"I wish Arthur the very best and thank him for his tremendous service," said Johnson. "He helped me and our office achieve great things, and he will be missed. But we are excited to have Charlie on board. Behind his leadership, I expect great things and the continued pursuit of excellence in our legislative work on Capitol Hill and award-winning constituent services at home."
Gayle is a Maryland native who previously served as an assistant solicitor for Baltimore city government before becoming an assistant state attorney in Baltimore County's State's Attorney Office. For nearly eight years, Gayle was an enforcement attorney for the Consumer Financial Protection Bureau – working to protect consumers from unfair, deceptive and abusive practices by unscrupulous companies.
In 2019, Gayle began working for the House Judiciary Committee as oversight counsel.
"Congressman Johnson has a reputation in Washington and in Georgia as a substantive, thoughtful legislator who gets things done," said Gayle.
"Rep. Johnson is widely known as a champion of working people and a strong proponent of human and civil rights, consumer and environmental protections, health care, economic security and safety for seniors, women, children and the disabled. I'm excited for the opportunity to lead such a dedicated public servant like Congressman Johnson and his talented staff here on Capitol Hill and in Georgia's Fourth District."
Rep. Johnson also announced his Legislative Director, Jacqui Kappler, will become deputy chief of staff and continue her work running his legislative portfolio.
Kappler, a native of New Jersey, has been legislative director for Rep. Johnson since 2018. She has led the congressman's efforts in passing consumer protection legislation, and introducing digital privacy bills, comprehensive gun reform and a myriad of police reform legislation to get at the systemic issue of police violence against African Americans.
"With Charlie and Jacqui, I'm fortunate to have two young thought leaders who can and will not just make our office better but be of great benefit and credit to the people of Georgia's Fourth District, the state of Georgia and the nation," said Johnson.