Testingfg of Ads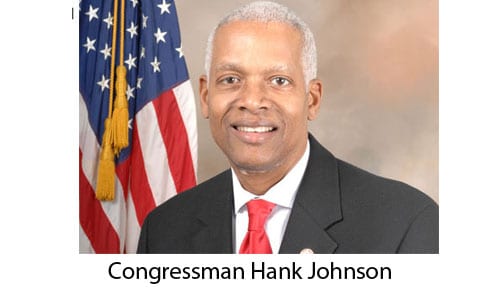 WASHINGTON, D.C. – Congressman Hank Johnson (GA-04) has been elected by his peers to lead the Judiciary Subcommittee – Courts, Intellectual Property and the Internet (IP), his office announced.
Johnson served as chairman in the 116th Congress as well.
"I am honored and excited to again take the helm of the House Judiciary Subcommittee on Courts, Intellectual Property and the Internet," said Rep. Johnson, a senior member of the Judiciary Committee.
"We started the critical work of bringing more transparency and accountability to the federal courts in the last Congress, and we will continue that work to ensure that the courts are equipped to promote and provide justice to all who appear before them."
The Subcommittee also plays an important role in setting the legal stage for America's innovation economy through its work on intellectual property laws.
"Now more than ever, it's important for IP laws to be modernized and optimized to support innovators, entrepreneurs, and small businesses as we look forward to jump-starting the economic recovery after the coronavirus pandemic and beyond," he said.
The subcommittee also has jurisdiction over the administration of the federal courts, federal rules of evidence, civil and appellate procedure, judicial ethics, and the Legal Services Corporation.
A former judge and criminal defense attorney, Johnson has served on Judiciary since 2007, championing civil liberties, consumer protections and workers' rights. He is the fifth-highest ranking Democrat on Judiciary. Congressman Johnson previously served as chair of the Judiciary Subcommittee on Courts & Competition Policy in the 111th Congress.