Testingfg of Ads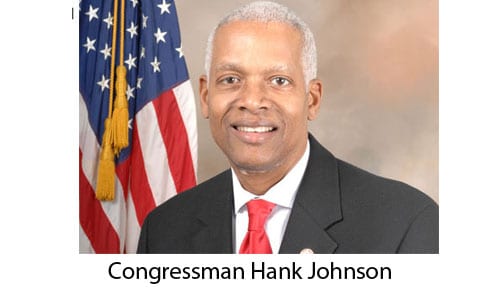 Johnson highlights legislative victories, constituent services
DECATUR, GA — Congressman Hank Johnson (GA-04) released his 116th Congressional Report (2019-2020) this week highlighting his bills that became law, his consumer and criminal justice reform legislation and the excellence in constituent services – mostly focused on COVID-19 relief — that follows through with his promise of "taking care of home first."
You can view the report: https://indd.adobe.com/view/cc90ca29-3bd4-4575-8c48-9e79f63f1d08
The report showcases the Congressman's continued commitment to constituents through his hundreds of public meetings, Restoration Resources Fair for the previously incarcerated, his work saving the Post Office and his constituent services to help families and small businesses get the resources they need from the federal government to survive and thrive during the pandemic. He helped bring back more than $34 million in federal grant money and nearly $700 million in support for local small businesses and families struggling during the pandemic.
From the report: "In the 116th Congress (2019-2020), Congressman Hank Johnson once again demonstrated his single-minded commitment to prioritizing the needs of his constituents, achieving major milestones in the areas of constituent services and legislation. Congressman Johnson secured over $8 million dollars for constituents seeking assistance with federal agencies (more than $66 million since he first took office in 2007). In addition, he skillfully guided two pieces of legislation through passage in the House of Representatives, which, if passed into law, will make it easier for constituents to protect their rights through the court system. The first, the FAIR Act, protects consumers from unfair arbitration clauses, and the second, the Open Courts Act, provides Americans with free access to federal court records. The Congressman had two other bills become law — the Trademark Modernization Act and the Preventing Termination of Utility Services in Bankruptcy Act."
As the 117th Congress begins, Congressman Johnson is focused on securing for his constituents more federal relief to weather the pandemic and ensure vaccines are available in his community. He's also focused on continuing to file and pass legislation focused on protecting consumers and the environment, voting and civil rights, and police and criminal justice reform.