Testingfg of Ads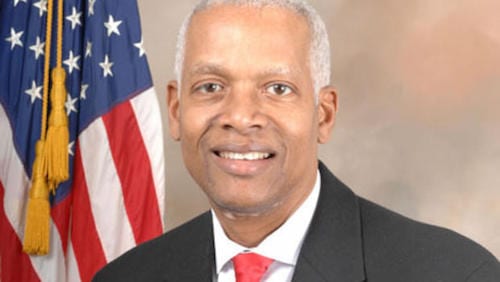 WASHINGTON, D.C. – Congressman Hank Johnson (GA-04), the Ranking Member of the House Judiciary Subcommittee Courts, Intellectual Property and the Internet, re-introduced two pieces of legislation to protect Americans' digital privacy – the bipartisan Application Privacy, Protection and Security (APPS) Act of 2020 (H.R. 6677), and the Data Broker Transparency and Accountability Act of 2020 (H.R. 6675).
"As more people access the internet through mobile devices, we need basic federal rules governing collection and use of consumers' data that promote transparency and consumer control in the collection and use of data on mobile devices," said Johnson.
"In the age of coronavirus, most people would agree that our biggest priority is to stop the spread of the disease. Consumers access the internet through mobile devices now more than ever, critically to learn more about testing, virus tracing, isolation guidelines and treatment. The private sector is stepping up to meet this challenge as well — Google and Apple recently announced that they are teaming up to roll out a digital contact tracing app. While promising, these endeavors also raise uncomfortable questions about privacy and data security. There must be a balance among big data, consumer privacy, and civil liberties."
The APPS Act: Providing Transparency, Choice, and Control on Mobile Devices
Smart phones and apps have tremendous benefits that enrich consumers and society. The mobile, gig economy is one of the fastest growing sectors of the economy.
However, mobile apps collect, use, and store highly personal data, including contact lists, photos, texts, locations, and calendar items. Under this bill, an application's privacy policy would disclose all data-collection practices, including the types of personal data collected, what the information will be used for, and the third parties that will have access to the data.
The APPS Act would also require developers to create a data retention policy that notifies the user how long data is stored, how to delete or opt out of data collection, and a process for users that no longer want to use the app to decide the fate of the data collected. At the consumer's election, the developer would either delete any personal data collected or cease collecting data altogether.
Promote Responsibility while Protecting Innovation: The APPS Act encourages responsible data-collection practices from developers and contains a safe harbor for companies that comply with reasonable data collection standards. This approach gives developers flexibility in how they display their privacy policies and interact with consumers and avoids a heavy-handed legislative approach.
The Data Broker Accountability and Transparency DATA Act: Empowering Consumers to Access, Correct, and Opt-Out of Big Data Collection and Use
With consumers increasingly connected through smart devices, data collection is the new currency in the digital age. While the collection and use of big data has the potential for good, it also raised concerns that this data may do harm – particularly in low-income and underserved communities.
"Consumers should have access to the volumes of personal data collected about them," said Johnson. "And more importantly, we should all be able to correct false information before losing access to potential employment, insurance, housing, and credit opportunities. This is particularly important for minority populations, who are disproportionately affected by discrimination in these areas."
The DATA Act will give consumers more access and control by ensuring the right to make sure data brokers' information is accurate. The DATA Act grants consumers the right to access personal data that is collected, dispute or correct any inaccuracies, and stop data brokers from using, sharing, or selling their data for marketing purposes.
Under the DATA Act, brokers are required to allow consumers access to their records at least once a year. Data brokers must also provide clear and conspicuous notice of consumer rights on their websites. This legislation also directs the Federal Trade Commission to establish a website where consumers can view a list of data brokers.
Lastly, it would prohibit data brokers from obtaining personal information under false pretenses or through third party individuals.