Testingfg of Ads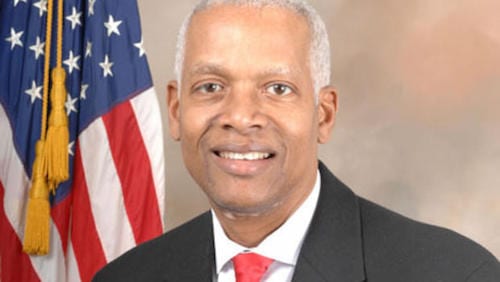 Congressman Hank Johnson (GA-04) announced today, June 1, that his 2020 Congressional App Challenge (CAC) for middle and high school students is officially open.
The CAC accepts computer programs (or apps) written in any programming language, for any platform (desktop/PC, web, mobile, raspberry Pi, etc.).
The Challenge's submission portal is now open and students may register entries here. All apps are due by Oct. 19 but students are encouraged to register online by Sept. 10.
"The competition is open to all students who meet the eligibility requirements, regardless of coding experience," said Rep. Johnson, chairman of the Judiciary subcommittee on Courts, Intellectual Property and the Internet. "I strongly encourage students of all skill levels to participate and learn how to create their own apps."
Winners will be selected by a panel of judges drawn from the local community and several fields associated with technology and app development.
The winning apps or games will be featured in Congressman Johnson's Decatur, Georgia office, at the U.S. Capitol, on house.gov and on the Congressional App Challenge website.
The CAC was created because Congress recognized that STEM and computer-based skills are essential for economic growth and innovation, but there is a shortage in students trained in these fields.
"By some estimates, the U.S. may be short by as many as 1 million programmers by 2020," said Rep. Johnson. "These are high-paying, high-demand jobs. To maintain American competitiveness, it's crucial that the United States invests in our youth now and help them acquire these valuable skills."
For more information about the Congressional App Challenge, please visit www.CongressionalAppChallenge.us.