Testingfg of Ads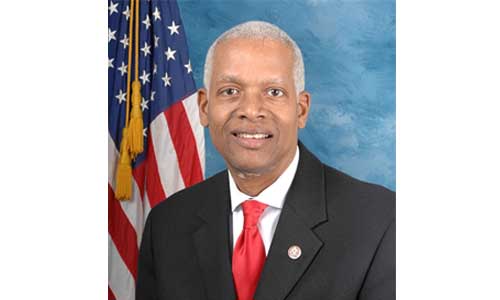 WASHINGTON, D.C. —  Congressman Hank Johnson (GA-04), chair of the Judiciary Subcommittee on Courts, Intellectual Property and the Internet, introduced a resolution this week calling on Congress to award the Freedom Riders the Congressional Gold Medal.
More than 40 members of Congress – including more than a dozen members of the Congressional Black Caucus (CBC) – joined Rep. Johnson to co-sponsor the bill.
The Freedom Rides, which lasted from May to November 1961, included more than 400 black and white Americans who risked their lives to challenge Jim Crow laws – particularly public transportation – in the South. Despite enduring vicious attacks and imprisonment for simply traveling together on buses and trains as they traveled through the Deep South, the Freedom Riders challenged bitter racism and mob violence with nonviolent activism.
"When we understand that mobility is essential to freedom – to control your own destiny – we see that what the Freedom Riders accomplished was nothing less than holding America to the true meaning of the Constitution," said Rep. Johnson. "As much as anyone, they risked their lives to defend the promise of America."
"The original riders – including my constituents Hank Thomas and Charles Person and my dear friend and former colleague John Lewis – endured insults and beatings and risked their lives 60 years ago because they believed in a different future for their children and their grandchildren."
The 13 original Freedom Riders, who departed on the morning of May 4, 1961, were: Genevieve Hughes Houghton, Charles Person, Hank Thomas, John Lewis, Edward Blankenheim, James Farmer, Walter Bergman, Frances Bergman, Joseph Perkins, Jimmy McDonald, Mae Francis Moultrie, Benjamin Elton Cox, and Albert Bigelow.
The two surviving original Freedom Riders are Hank Thomas of Stone Mountain, GA and Charles Person of Atlanta. In 2015, Thomas and Person joined Rep. Johnson for a Black History Month program at MLK High School in DeKalb County to discuss the Freedom Rides with students.
"A number of Freedom Riders are living and dying in poverty," said original Freedom Rider Charles Person, who was 18 at the time of the first rides, making him the youngest original rider.  "Many have ruptured family relationships that can never be repaired. We can never repay these patriots for their sacrifice," he said.
Civil rights icon Jesse Jackson Sr., a lieutenant to Dr. Martin Luther King Jr. during the Civil Rights Movement, praised the effort to recognize the Riders.
"Following the 1954 Brown decision, the 1955-56 Montgomery Bus Boycott to desegregate Montgomery, Alabama's buses, and the 1960 Greensboro student sit-ins at Woolworths, in 1961 Freedom Riders got on Greyhound and Trailways buses and risk their lives as they journeyed South to test federal enforcement of the "equal protection" principle in Brown," said Jackson.
"Their bus was set on fire in Anniston, Alabama, and the KKK beat them with clubs as they escaped, but they journey on there and elsewhere as they desegregated public transportation. Black and white young people faced possible death with profound courage as they helped to bring the cotton curtain down and make America better.  The Medal of Freedom clearly belongs to the Freedom Riders."
If the resolution is approved by Congress, the Freedom Riders would receive the medal as a group and it would be displayed at the Smithsonian Museum.
The 42 co-sponsors of the resolution include: Reps. Adams (NC), Beatty, Bera, Beyer, Bishop (GA), Bustos, Butterfield, Castor, Clarke, Cooper (TN), DeSaulnier, Doyle, Eshoo, Fudge, Gabbard, Garmendi, Green (TX), Grijalva, Haaland, Hastings, Jackson Lee, Kilmer, Kuster, Langevin, Lawrence, Lee (CA), Lowenthal, Lynch, Maloney (NY-12), Maloney (NY-18), Moore (WI), Nadler, Norton, Peters (CA), Pocan, Sarbanes, Schakowsky, Speier, Thompson (MS), Titus, Vargas, Yarmuth.