Testingfg of Ads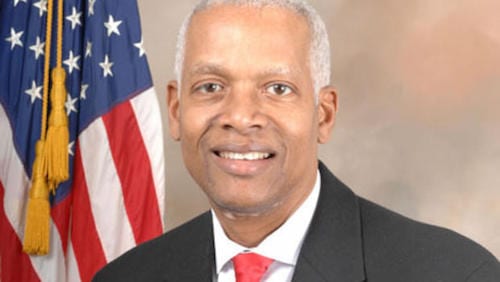 As President Trump traveled to Atlanta last week to, in part, tout his tax break program called Opportunity Zones, Congressman Hank Johnson (GA-04) was introducing the Opportunity Zone Fairness and Inclusion Act, H.R. 4999, to bring inclusion, diversity, and fairness to the administration's development program.
Established in the GOP Tax Cuts and Jobs Act of 2017, the Opportunity Zone program is a tax benefit to incentivize development in poor neighborhoods. By providing this preferential tax treatment to investors, economically distressed communities supposedly to benefit through job creation, new housing, and community development. Although these tax benefits are touted as a means of uplifting underserved communities, there are few safeguards to ensure community involvement in the implementation and revitalization of these neighborhoods. Documentation shows the lack of local involvement has resulted in economic gain for developers with little economic benefit conferred to the underserved neighborhoods. Consequently, there is a real danger that small businesses and individuals that live in those communities will be displaced or remain underserved.
Johnson's bill aims to level the playing field. Specifically, his legislation would require:
Opportunity Zone Funds to have advisory and investment boards consisting of members of the target communities;
Diversity in investment advisors; and
A mixture of investments ensuring some money goes to smaller-scale projects with low capitalization requirements, as well as to minority businesses and individuals residing in the target communities.
"I've crafted legislation to make significant changes to the current law," said Johnson. "To be effective, the Opportunity Zone program must be inclusive. As it currently stands, the Opportunity Zone Program is a tax relief program — not an economic development program. My bill empowers local communities to develop their own communities.
The Opportunity Zone program should be improved to ensure all Americans can participate – not just the largest developers, investors and contractors.
"While we respect the right of investors to invest where they choose, we should not continue to subsidize their wealth with taxpayer dollars at tremendous risk to underserved communities," said Rep. Johnson. "If our current system is structured to give tax preferred treatment to millionaires and billionaires, we should require them to invest in ways that optimally benefit the communities they want to develop."