Testingfg of Ads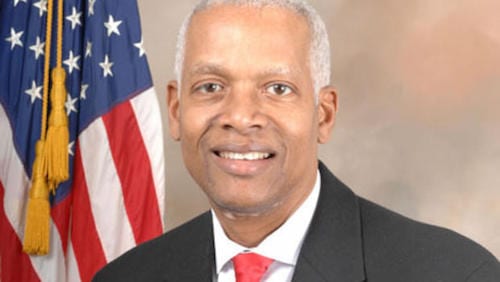 Congressman Hank Johnson (GA-04) is accepting entries from high school students who live in or attend school in Georgia Fourth Congressional District to enter the Congressional Arts Competition.
Each spring, the Congressional Institute sponsors a nationwide high school visual art competition to recognize and encourage artistic talent in the nation and in each congressional district. Since the Artistic Discovery competition began in 1982, more than 650,000 high school students have participated.
Since 2007, more than 700 Fourth District students have competed in Rep. Johnson's annual event. Last year's winners in the 2019 competition were awarded four college scholarships worth a total of $35,000.
Students submit entries to their representative's office and panels of selected constituents and district artists select the winning entries. Winners are recognized both in their district and at an annual awards ceremony in Washington, D.C. The winning works are displayed for one year at the U.S. Capitol.
All entries are due to the Congressman's District Office, 5240 Snapfinger Park Drive, Suite 140, Decatur, GA, 30035, by Feb. 24.
For more information, rules and guidelines for the 2020 competition, visit https://hankjohnson.house.gov/serving-you/art-competitionor call Director of External Affairs and Engagement, Xeron Pledger, at 770-987-2291.