Testingfg of Ads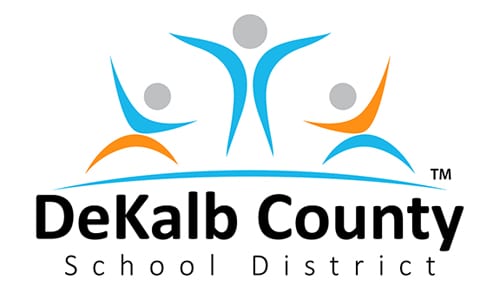 The DeKalb County School District has released the names of its Valedictorians and Salutatorians for the 2020 school year.
"We are very proud of each of you for your commitment to academic excellence! As you prepare to pursue your dreams and goals beyond high school, remember the words of Dr. Martin Luther King Jr., "Intelligence plus character—that is the goal of true education." As you begin your next chapter, I challenge you and encourage you to continue to SOAR!," Interim Superintendent Ramona Tyson
posted on the school district's web site.
School
Valedictorian
Salutatorian
Arabia Mountain High School
Magnet – Danait Issac
Resident – Robyn Nelson
Magnet – Sanaejah Reid
Resident– Diamond Mayeba
Cedar Grove High School
Mackenzie Laws
Kyla McKoy
Chamblee High School
Magnet – Nevin Aresh
Resident – Hattie Carter
Magnet – Md Alam
Resident – Rachael Jackson
Clarkston High School
Tewodros Fisseha
Najma Noor
Columbia High School
Magnet – Desiree Bailey
Resident – Kari Annis
Magnet – Nikita Wood
Resident – Joshua Smith
Cross Keys High School
Kristy Nguyen
Kitty Leung
DeKalb Early College Academy
Keianna Moyer
Genesis Weever
DeKalb School of Arts
Lillian Nittler
Nathaniel Ellis
Druid Hills High School
Theodore Shepherd
James Orson
Dunwoody High School
Sophia Gavalas
Justin Jasper
Lakeside High School
Hanna Baniassad
Jared Chen
Lithonia High School
Genevieve Montgomery
Tamaradoye Oki
Martin Luther King Jr. High School
Isabella Escobar
Khemyatte Green
McNair High School
Abdoul Diallo
Kamore Campbell
Miller Grove High School
Dominique Coney
Yasmin Roble
Redan High School
Jahmon Hubbard
Jordan McDaniel
Southwest DeKalb High Schoo
Magnet – Nyla Weatherington
Resident – Diovanni Johnson
Magnet – Ida Faburay
Resident – Jalen Minor
Stephenson High School
Brianna Ambler
Elijah Bethea
Stone Mountain High School
Salih Numan
Amina Jeylani
Tapestry Charter
Elaina Aldrich
Magdalen O'Connell
Towers High School
Paloma Martinez
Davisha Cyrus
Tucker High School
Luma Younis
Bidhya Pradhan