Testingfg of Ads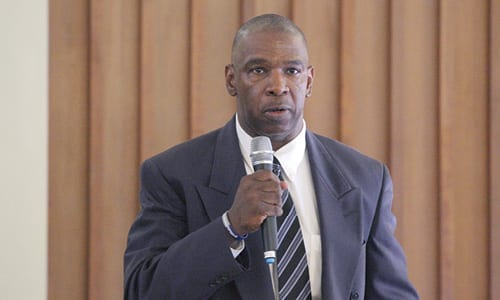 The South DeKalb Parent Council (SDPC) and South DeKalb Improvement Association Education Committee have partnered to present a "Civics 101" series.  
The series is being launched to enhance citizens' knowledge on government policies and regulations as well as to foster citizens' civic involvement. 
 "We're presenting this series to educate and engage the community," said Donna Priest Brown, who is handling publicity for the series.
Brown said Ed Williams, founder and chair of Concerned Citizens Against Cityhood in DeKalb and Concerned Citizens for Effective Government, will be the guest speaker on Saturday, June 30, 1:30 p.m. to 3:30 p.m., at Hairston Crossing Library, 4911 Redan Road, Stone Mountain.
The forum will be the second held, Brown said. Stonecrest City Councilwoman Diane Adoma, who discussed the roles and responsibility of elected officials, led the first session and will be involved in helping plan for future sessions. Brown said newly-elected State Rep. Viola Davis, will discuss the political process at a future meeting and also will be part of the planning process.    
Williams said he is sharing his knowledge at the upcoming session because he believes that more foot soldiers are needed.
"I believe there needs to be many more people participating in making their communities better," said William. "One of the problems we have is that we don't have volunteer participation at the level that we need to make our communities better." 
Williams, who teaches educational research online for two private universities, said he plans to cover how to use open records laws to obtain information from government. 
 "I'm going to address our rights as citizens, citizenship, and what that means and what we should be getting from our governments. My talk is not to cover everything from A-Z, but to discuss how using open records can be a useful tool in filing court cases," said Williams.     
Williams said that attending Morehouse College and Clark Atlanta helped empower him to serve his community.  
"A lot of what was instilled in me came from attending HBCUs," said Williams, who ran unsuccessfully in the May 22 primary election as one of four Democrats vying for the DeKalb County Commission District 7 seat. 
"We have attorneys, educators, researchers, and business people but they are not coming out in the numbers that we need, in terms of getting involved. We need to encourage them and I think the Civics 101 series will do that." 
There is no charge to attend the Civics 101 session, although organizers ask that you RSVP for planning purposes to: dpriestbrown@bellsouth.net.