Testingfg of Ads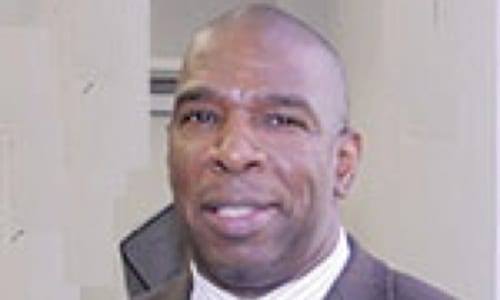 Ed Williams, Ed.D., chair of Concerned Citizens for Effective Government, has filed a complaint with the Federal Transit Administration against MARTA.
Williams, a DeKalb County community activist, said MARTA discriminated against minority and poor residents of DeKalb, Fulton, Clayton, and the City of Atlanta, eliminating 70 bus routes in April without a public hearing or MARTA board vote as required by law.  Williams said MARTA cut its routes and services after MARTA received $300 million in federal funding to supplement lost transit revenue due to COVID-19 pandemic.  Williams said the reduction in MARTA service has created a hardship for many who rely on public transportation to go to work, the grocery store, hospitals, clinics and other human services.
Below is Williams' July 6 letter addressed to MARTA General Manager/CEO Jeffrey Parker:    
Dear Mr. Jeffrey Parker:
I have made several efforts to express my disapproval using the "see something and say something" approach and warn MARTA of its violations of the MARTA Act and the Open Meetings Act before and after MARTA reduced bus and rail services without a public hearing and a MARTA board vote. MARTA took action outside of an open meeting regarding official action required by the MARTA board.  Today, I ask you to hold MARTA responsible for its actions.  MARTA continues to hide behind an emergency and temporary action claims for its justifications not to follow the proper procedures written in the law.
The transit authority MARTA discriminated against minority and poor residents of DeKalb, Fulton, Clayton, and City of Atlanta.  MARTA is an essential government service under the law and is not a private entity.  The transit authority eliminated 70 bus routes on April 20, 2020, without any public hearing or MARTA board vote as required by law.   The local jurisdictions of DeKalb County (760,000 residents), Fulton County (1 million), Clayton (300,000) Counties and City of Atlanta (500,000) are majority African American.
MARTA ridership is majority African American and the COVID-19 has disproportionately impacted African American and other minority communities.
The transit authority MARTA disproportionality impacted minority communities' access to public transportation and accommodations.   The transit authority provided no alternative services or options for residents to access transit in order to go to work, go to the grocery store, or to access hospitals, clinics or human services.
While at the same time MARTA has sought and received federal funding to supplement the lost revenue because of the coronavirus.  MARTA's actions have disadvantaged the poor and vulnerable in a time of need. It has been more than two months since MARTA eliminated and reduced transit service throughout the Atlanta Metropolitan area, including Clayton, DeKalb, Fulton, and the City of Atlanta. Since April 20, 2020, MARTA CEO has made no effort to correct any violations, as such these actions taken can only be described as knowingly and willingly, and the board's inaction as complicit.
The elimination of the 70 bus routes and other services happened after the Governor of Georgia had announced through an executive order that the State of Georgia was opening back up for business, and also after MARTA received federal funding for transit support as a result of CARES Act.  Yet, it still eliminated 70 bus routes that disproportionately impacted American African communities and their ability to earn a living and pay their mortgages and rent. Many of MARTA riders are minorities and are usually essential workers who cannot work from home, as such, in order for businesses to re-open and to start up the riders need to be able to get to work.  It is encumbered on MARTA to re-establish all of the 70 bus routes it had eliminated.
The Atlanta area was awarded $371 million for transit relief.  MARTA is expected to receive a big chunk of the money approximately 300 million.  It does not make sense for MARTA to receive federal dollars and still eliminate the bus services for which it sought funding. MARTA eliminated and reduced bus routes after Governor Kemp announced the state was re-opening for business.  If the Marta Board does not schedule public hearings, rescind the reduction services and vote on the matter.
The MARTA board in the last two years has voted on several modifications of bus and train services and held public hearings.  In this instance, MARTA did neither, prior to reducing the services on April 20.2020. On previous occasions, the board has voted to modify services on April 12, 2018; August 2, 2018; December 6, 2018; March 14, 2019; Nov. 14, 2019; and March 12, 2020. There is no record of the MARTA board through a resolution or its by-laws granting any such authority to eliminate or modify bus services without board approval.
Many citizens depend on MARTA to get around.  On April 20, 2020, you as CEO eliminated 70 out of 110 routes and reduced services without any public hearing and without any record of the official action being approved by the MARTA board.  MARTA cited the coronavirus and public safety reasons for eliminating the bus routes.   The action by MARTA has left thousands of residents without any way to get to a grocery store, hospital, post office, work, or to go to the polls to vote. This reduction in service is unprecedented and without comparison since MARTA has existed.
It is ironic that MARTA, an agency whose existence has been because of African Americans and those who do not have cars have now been abandon in a real time of need, and when their voices and vote may be at risk of not being counted and heard.  MARTA serves an essential governmental function it is not a private corporate business, it is a public entity. MARTA is an instrumentality of the DeKalb, Fulton, Clayton, and the City of Atlanta.
The MARTA board is an administrative body.  It does not have legislative authority and could not delegate the authority granted to it by the General Assembly by the MARTA Act under section 9.  It is clear in sections 6, 9, and 20 "not inconsistent with this Act". Also note, it is the board that sets bus service standards according to section 9 (g). According to section 6(j) the board cannot delegation authority that is in conflict or inconsistent with other provisions of the MARTA Act.
6 (j) The Board shall appoint and employ, as needed, a general manager, and a general  counsel, none of whom may be members of the Board or a relative of a member of  the Board, and delegate to them such authority as it may deem appropriate. It may make such by-laws or rules and regulations as it may deem appropriate for its own government, not inconsistent with this Act,
Furthermore, the MARTA Act clearly limits the MARTA board's delegation authority to not be inconsistent with the MARTA Act.  The MARTA Act section 9(c) states in plain language that the MARTA board has to hold hearings and approve route changes.  In addition in section 9 states that the MARTA board must approve changes to fares.  These powers cannot be delegated to a single individual to make where the MARTA specifically prescribe them to the board. This is what is meant by "not inconsistent with this Act."  The MARTA Act specifically specifies when and what powers can be delegated. See 6(i)(3) and 6(j).  The position "general manager" is mentioned in the MARTA Act in the following sections  6(i)(3), 6(j), 13(l)(1), !4(e), and 14A. and none of these grant the authority to modify or eliminate routes without board approval.  You may also note the CEO is no mentioned anywhere in the MARTA Act.
There is no provision in the MARTA Act or the Open Meetings Act which suspends the law, or permits temporary actions by the agency or its officials to be outside the scope of the law.  I am not aware of this kind of jurisprudence of "temporary" action to be part of the Ga. Constitution or its statutes.   As it relates to the MARTA Bylaws, no agency Bylaws take precedence over the statutory or constitutional law.
MARTA had 3 board meetings before April 20, 2020. They were March 12, March 19, and April 9, 2020. There was ample time to hold a special called meeting to approve the service and fare changes, however, MARTA did not. The failure of the CEO to do his job, or the board to provide oversight does not constitute an emergency on the public's behalf and it does not justify an excuse to violate the laws of the state and deny residents a public hearing before there were 70 bus routes eliminated.
The MARTA Standard of Service pages 2, and 23 provides for public hearing and board approval to reduce, modify, or eliminate routes and services. In addition, In the Marta Act section 9 Fares, Rates, Rentals, and Charges. (does not reference the term budget or annual which means at all times/instances the board shall act and have authority) nor does it references the CEO or General Manager.
(c) The Board shall determine by majority vote after public hearings as hereinafter provided, the routes, types of construction, equipment, and facilities to be operated by the Authority, the scheduled services to be made available to the public and the amounts to be charged therefor. Before making any determinations as to scheduled services or amounts to be charged for such services the Board shall first hold at least one public hearing after giving notice of the time and place by twice advertising on different days in the newspaper having the largest circulation in the metropolitan area not more than ten days nor less than five days prior to the hearing. As to all other matters, the Board may hold such public hearings as it may deem appropriate, and as to all public hearings, it may prescribe reasonable rules and regulations to govern such hearings not inconsistent with this Act. (Amended, Ga. L. 1971, pp. 18 2092, 2095; Ga. L. 1979, pp. 4634, 4636; Ga. L. 2014, p. 634).
SECTION 20. Rules and Regulations; Miscellaneous.
(a)(1) The Board may promulgate reasonable rules and regulations, not inconsistent with law, for the control and management of its operations, properties, employees and patrons.
What is so egregious about MARTA's actions is that it never held any public hearing, did not provide any time for public input or comment and the MARTA board did not vote on the decision which is required by the MARTA Act. Marta's elimination of 70 out of 110 routes within 3 counties without publicly discussing other social distancing options that protect riders from losing their jobs, buying groceries, going to dialysis or attending to other medical needs is insensitive.  Marta top brass and all 2000 bus drivers still earn a paycheck from the 1 penny sales tax and federal funding. Gwinnett and Cobb counties' have independent bus services and they have not reduced their bus routes.
The Georgia Constitution, Open Meetings Act, or the MARTA Act were not suspended.  There were several MARTA meetings held before the service was reduced so there was no excuse why MARTA did not follow the law.
The rule of law was not suspended during the emergency.   MARTA should know that the OMA applies to it even during an emergency.   Citizens of DeKalb, Fulton, and Clayton counties, and the City of Atlanta have a right to know even during an emergency what their governments are doing and how their tax money is being spent, it is in the public interest that MARTA officials follow the law.
I ask that the FTA withhold its support for MARTA until it does the right thing and follows the law and reinstate the 70 bus routes. Residents should not be denied services because MARTA had no plan or cannot properly manage its operations. MARTA should be required to explain how it is using the funding to enable residents to access public transit through its operating system footprint during this critical time of need and not denied residents accommodations or access because of their race, socio-economic class , or where they live.  I do not want to wait another month for MARTA to reinstate the bus services.
Title VI, 42 U.S.C. § 2000d et seq., was enacted as part of the landmark Civil Rights Act of 1964. It prohibits discrimination on the basis of race, color, and national origin in programs and activities receiving federal financial assistance. As President John F. Kennedy said in 1963:
Simple justice requires that public funds, to which all taxpayers of all races [colors, and national origins] contribute, not be spent in any fashion which encourages, entrenches, subsidizes or results in racial [color or national origin] discrimination.
If a recipient of federal assistance is found to have discriminated and voluntary compliance cannot be achieved, the federal agency providing the assistance should either initiate fund termination proceedings or refer the matter to the Department of Justice for appropriate legal action. Aggrieved individuals may file administrative complaints with the federal agency that provides funds to a recipient, or the individuals may file suit for appropriate relief in federal court. Title VI itself prohibits intentional discrimination. However, most funding agencies have regulations implementing Title VI that prohibit recipient practices that have the effect of discrimination on the basis of race, color, or national origin.
The powers of all public officers are defined by law and all persons must take notice thereof.  See O.C.G.A. § 45-6-5
Respectfully,
Ed Williams. Ed.D. Chair