Testingfg of Ads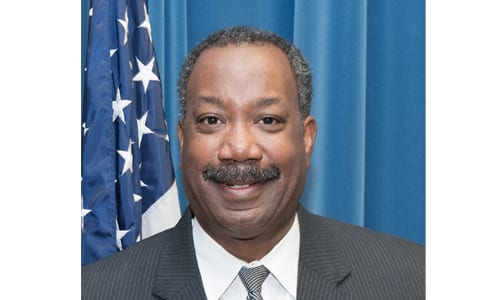 DeKalb County Commissioner Steve Bradshaw will deliver the keynote address at the DeKalb NAACP Chapter's Armed Services and Veterans Affairs Breakfast on Nov. 8, 8:30 to 10:30 a.m., at the VFW lodge, 5362 Covington Highway, Decatur.
"I am thrilled to have been considered and asked to provide this year's keynote address at the DeKalb Chapter's NAACP Armed Services and Veterans Affairs Breakfast," Bradshaw said. "The men and women of the United States military and their families are very special to me."
After receiving his bachelor's degree in 1986 from Armstrong State College, Bradshaw entered the U.S. Army as a second lieutenant and was formally trained as a tank commander. During his seven-year military career, Bradshaw served in various positions of increased responsibility, including service in the Middle East during the first Persian Gulf War. Bradshaw retired from the Army in 1993 with the rank of captain to pursue opportunities in the private sector.
Bradshaw hosted the Resource Expo for DeKalb County Veterans in 2018 and 2019, and allocated $40,000 of District 4 reserve funds for the Veterans Treatment Court.
For more information on the event, email info@naacpdekalb.orgor call 404-241-8006.