Testingfg of Ads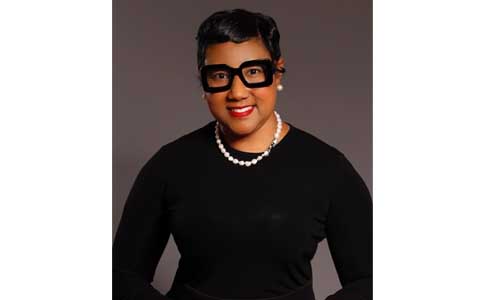 DeKalb County Commissioner Lorraine Cochran-Johnson participated in the first of a series of groundbreaking, nationwide community conversations hosted by Nextdoor.
This first "Together for Better Neighborhoods" conversation, produced in conjunction with 11Alive (WXIA-TV), was released on Sept, 23 on 11Alive.com.
As communities across the globe explore new ways to connect amidst a global pandemic, Nextdoor is convening thought-provoking, live community conversations across the United States.
"I am proud to be a part of this important conversation," said Cochran-Johnson. "Through Nextdoor, CEO Sarah Friar and her team have constructed a vehicle that provides unprecedented reach and connectivity to the community. Their capacity to connect people fills a much-needed void as communities struggle for information and resources during the current challenges we face."
The series will feature progressive thinkers, neighbors, and elected officials who will discuss how citizens can be engines of change. The conversation will also encourage civic participation and foster inclusivity.
There are over 8,000 Nextdoor neighborhoods in the greater Atlanta area and 100 Public Agency partners in the greater Atlanta area. Nextdoor is a network of online community hubs where neighbors exchange information and recommendations, read the latest local news, get updates from public ages and local businesses, and sell their wares and services to one another
Moderated by Anchor Jeff Hullinger of 11Alive News, Nextdoor panelists include CEO of Operation HOPE John Hope Bryant; DeKalb County Commissioner Lorraine Cochran-Johnson; and activist and organizer of the 2017 Women's March, and Founder of Until Freedom Tamika Mallory.
"Our neighborhoods have taken on a whole new meaning in recent months," said Jenny Mayfield, Nextdoor's head of Communication and Public Affairs. "We, at Nextdoor, believe that neighborhoods are the mechanism of change. Neighbors have the power to create the community they want by getting involved in the very place where they can make a difference. We are thrilled to partner with impactful Atlanta leaders to host this important conversation."