Testingfg of Ads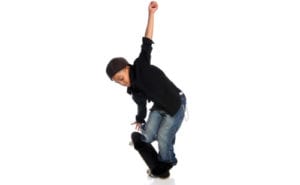 ATLANTA
9th Annual HBCU Run/Walk set at Piedmont Park
The Atlanta Historically Black Colleges and Universities Alumni Alliance is hosting its ninth annual 5K/10K run walk on Saturday, June 25, 7 p.m., at Piedmont Park in Atlanta.
Alumni and HBCU supporters are invited to run or walk in the race for a chance to win gift cards, sneakers, fuel bands, fitbits and more. The race theme, Run For You, Run For Them, Run For Us, highlights the alumni alliance's three-fold purpose:  Run For You embodies the health aspect and the importance of getting active; Run For Them represents the scholarship dollars raised for future students of the great participating HBCUs, and Run For Us represents the strength and success achieved when working collectively.
This rain or shine event is open to the public.  For more information, visit www.hbcualumniatlanta.org.
Free skateboard classes on the Atlanta BeltLine
Beginner skateboarders are invited to a one-hour skateboarding class on Saturday, June 25, 10 a.m., 1614, Arthur Langford Jr. Place, S.W. Expert instructors from Stratosphere Skateboards will walk beginners through topics such as: learning to balance, the stance, and your first turns. For more information or the July schedule visit, www.beltline.org/events.
DEKALB
Arabia Mountain
Reading with Rangers program at Arabia Nature Center
Children are welcome to attend "Reading with Rangers" at the Davidson-Arabia Nature Center, on Saturday, June 25, 10 to 11 a.m., 3787 Klondike Road, Lithonia.
The free program is open to children ages 5 to 8. Participants will learn about Arabia Mountain's various plants and animals through a story time, indoor discussions and exploring the outdoors.
The program is held every Saturday through December and features different themes each month. For more information, contact LaShanda Davis (404)371-3643.
Interpretive hikes with Ranger Robby
Join Ranger Robby for a narrated hike every Friday and Sunday at 8 a.m. Explore the preserve's hiking trails to learn about natural, cultural, and historical resources. Hikes are moderate and last two to three hours. Bring plenty of water and wear closed toe shoes and long pants. Hikers meet up at the Arabia Nature Center, 3787 Klondike Road, Lithonia.
Stonecrest Library to present Exotic Petting Zoo
 Take the kids to see the Exotic Petting Zoo on June 30, 1 to 2 p.m., at the Stonecrest Library 3123 Klondike Road, Lithonia. The free program, which is open to children ages 5 to 12 years old, will give audiences a chance to see a camel, lemur, kangaroo and other animals.
There will be four 25-minute sessions and each will accommodate about 30 children. Admission tickets for the program will be available one hour before the program starts. Large groups are welcomed. The program is open to the first 120 children. Funding is provided by the Friends of the Stonecrest Library. For more information: 770-482-3828.
DeKalb Police, chess champion Orrin Hudson partner to host youth leadership workshop
Do you want your child to succeed in school? Do you want him or her to be a leader? Join motivational speaker and chess champion Orrin Hudson to learn how to make the right moves. Hudson and the DeKalb County Police East Precinct are hosting a free workshop, open to youths in grades K-12, on July 2, 10 a.m. to noon, in the Community Activity Center at New Birth Missionary Baptist Church, 6400 Woodrow Road, Lithonia.
Hudson, founder of Be Someone, will teach kids strategies to winning not only on the chessboard, but in life. Come out and learn what it takes to be a champion.
Be Someone was founded in Atlanta in 2001 by Hudson, who credits the game of chess of teaching him important life skills that put him on a path to success growing up. Hudson now uses chess to promote self-esteem and analytical thinking among youths, while teaching them honesty, responsibility and patience. He has touched the lives of more than 50,000 kids through his program.
For more information, e-mail Orrin@besomeone.org or call 770-465-6445.
GWINNETT
Lawrenceville ghost tours set
You can learn about the city's ghosts during a 90-minute walking tour around the historic courthouse square. Lawrenceville's ghost tours are offered every Friday and Saturday, May-September, beginning at 8:30 p.m. at the Aurora Theatre, 128 Pike Street, Lawrenceville.
On the scary stroll, you'll learn about the night that the dead walked down Main Street;hear about bizarre paranormal events that have happened recently in businesses that line the square and step inside the Old Jail and perhaps experience paranormal activity for yourself.
Tickets are $12 for adults and $9 for children.
For more information, visit www.scarystroll.com.
Kick off summer with Hawaiian luau
Aloha! Kick off the summer with a luau on Tuesday, June 28, at the Mountain Park Aquatic Center, 1063 Rockbridge Road S.W., Stone Mountain.
There will be music, food, games for all ages, hula hoop contests, and limbo contests. Admission is $8 per person. To register, call 678-277-0870.
ROCKDALE
Georgia International Horse Park to host Atlanta Summer Classics
 The Georgia International Horse Park will welcome the Atlanta Summer Classics to its Charles Walker Arena on June 25-26. Hundreds of horses will compete for big prize money in the world-class equestrian jumping competitions. Admission is free. The horse park is located at 1996 Centennial Olympic Parkway, Conyers. For a schedule and more information, visit www.classiccompany.com
Tai Chi at the Nancy Guinn Library
Get the strength and skills for better balance and stress reduction with Tai Chi. The Nancy Guinn Memorial Library, 864 Green Street, Conyers, will host a program on the martial art Wednesday, June 29, 2 to 3 p.m. Tai Chi, a Chinese martial art, combines graceful, focused movements with deep breathing to provide low impact, stress-taming exercise for people in all levels of fitness. Tai Chi can help maintain strength, flexibility and balance, and may be the perfect activity for your lifestyle. The basic moves allow participants of all ages to enjoy the principle of body and mind working in synchronicity with the effortless movement of the postures. The class is free and open to the public and will meet in the lower level meeting room. To register or for more information, call 770-388-5040.