Testingfg of Ads
ATLANTA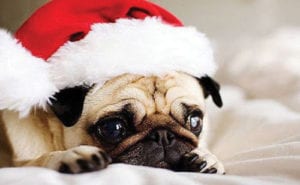 Atlanta Pet Expo hosts free Winter Wonderland for pets and families
The Atlanta Pet Expo welcomes families and their furry friends to enjoy a pet-friendly Winter Wonderland on Saturday, Dec. 17, 10 a.m. to 5 p.m., through Sunday, Dec. 18, 10 a.m. to 4 p.m.
Four-legged friends will receive spa treatments from local groomers, sample delicious treats, and try on the latest in furry fashions. Pet caretakers will enjoy interacting with top trainers and learning pet care tips from animal welfare organizations. There also will be agility demonstration, pet talent and costume shows, and a pet/owner look-alike contest. The highlight of the event is the adoptable animals showcased by area non-profit rescue groups. Admission is free.
For more information, visit the Atlanta Pet Winter Wonderland Facebook page.
Hop aboard the Atlanta Streetcar for free
If you're in downtown Atlanta, ride the Atlanta Streetcar free of charge during the streetcar's monthly "Fare Free Day" on Tuesday, Dec. 27. Fare Free day is offered the last Tuesday of each month during the normal operating hours from 6 a.m. to 11 p.m.
City of Atlanta officials say "Free Fare Day" is a way to express appreciation to loyal riders and offer new customers the chance to try the Streetcar at no charge.
Discover, celebrate and explore some of Atlanta's most vibrant urban neighborhoods on a 2.7-mile loop that makes 12 stops including the Dr. Martin Luther King, Jr. Center and Historic Site, Center for Civil and Human Rights, Centennial Olympic Park, Georgia Aquarium, and the College Football Hall of Fame.The streetcar runs approximately every 10 to 15 minutes.
For more information, visit www.TheAtlantaStreetcar.com.
DEKALB
Stonecrest Libray to host 2017 vision board social
What's new for you in the New Year? Plan your future at the Stonecrest Library vision board on Monday, Dec. 19, 6:30 to 7:30 p.m., 3123 Klondike Road, Lithonia. Come to the library to assemble a collection of images that represent your dreams and goals while listening to Shonda Rhimes' book, Year of Yes. Bring your own poster board. Magazines will be provided, but feel free to bring your own. Hot tea and cookies will be served.
The event is open to those ages 15 and over and is open to the first 12 participants.
Call or visit the Stonecrest Library to register. Funding for the program is provided by the Friends of the Stonecrest Library. For more information, call 770-482-3828.
Decatur Library offers golden classic film series for seniors
Senior citizens are invited for a morning movie on Tuesday, Dec. 20, 10 a.m. to 12 p.m., at the Decatur Library, 215 Sycamore Street, Decatur.
The movie social, which is for seniors ages 55 and older, will feature the film, "Yentl" starring Barbra Streisand, Mandy Patinkin, and Amy Irving. The movie follows the story of a young woman who disguises herself as a boy so she can study Talmud. Complications arise when she falls in love with a fellow student and becomes engaged to a merchant's daughter. 134 minutes.
Come early for light refreshments served at 9:30 a.m. Doors close at 10 a.m.  No admittance after the movie begins. Funding is provided by the Friends of the Decatur Library. For more information, call 404-370-3070.
GWINNETT
Centerville Branch Library offers children's winter crafts
Bring the children to the Centerville Branch Library, 3025 Bethany Church Road, Snellville, on Wednesday, Dec. 21, 1 to 2 p.m.
Children ages 3 and up are invited to enjoy a Winter Break afternoon of craft making. Each child will be permitted to create and take home one winter craft. Admission is free and first-come, first-served. For Gwinnett County residents. For more information, visit gwinnettpl.org.
Decorate cookies for Santa this holiday season
A cookie decorating workshop for children will be held Thursday, Dec. 22, 10 a.m. to 11 a.m., at the Centerville Community Center, 3025 Bethany Church Road, Snellville.
Enjoy story time with Mrs. Claus and hot chocolate while decorating cookies for Santa. Cost to attend is $1, cash only. This is a parent-assisted program and parents must remain with their child/children during the entire event.
Limited to 15 children ages 1 to 4. Pre-registration with payment required by Dec. 20 to hold spot. To pre-register and pay, visit the community center. For more information: www.centervillecommunitycenter.com.
Rockdale
Rockdale Conyers Library To host family movie night
Enjoy a family movie on Monday, Dec. 19, 5 to 7 p.m., in the lower level meeting room of the Nancy Guinn Memorial Library, 864 Green Street, Conyers. The featured film will be "Night at the Museum." Light refreshments will be provided, but guests are welcome to bring their own snacks and blankets. All ages are welcome. Admission is free and open to the public.
No registration is required. For more information, call the Youth Services Department at 770-388-5040, ext. 113.
The Fellowship of Jesus Christ Church presents holiday play
The Fellowship of Jesus Christ Church's drama ministry will present a holiday play, "Do Wise Men Still Seek God?" The play will be staged on Friday, Dec. 23, 7 p.m., 1581 Lester Road, Suite C1, Conyers. This multifaceted production will bring you tears and laughter as you join the cast on a personal, heartfelt rollercoaster of the triumphs and failures of everyday men. For more information, visit fellowshipwithjesus.org.