Testingfg of Ads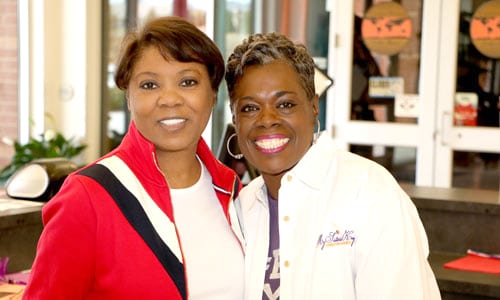 By Dr. Toni G. Alvarado
In March 2015, I received an email from a 4th grade school teacher in Houston, TX asking me if I would be available to speak with the family of one of her students who had been removed from the school for psychological evaluation after raising her hand in class and announcing that she was planning to commit suicide because she did not like the color of her skin.
You can imagine the emotions that gripped me after reading this email. I immediately connected to this story because of my own childhood struggle with being dark skinned that followed me well into my adult years. I immediately responded with a phone call to see how I could be of service to this young girl and her family. After a series of conversations, I purchased a plane ticket to Houston to address the female students of this school on issues of colorism and healthy self-esteem. I spent an entire day teaching the 2nd. 3rd and 4th grade girls and actually met with the student who inspired this day of empowerment.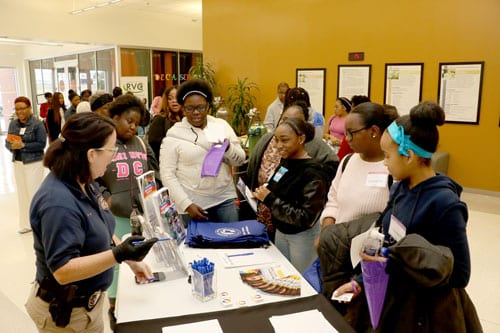 Upon further research and dialogues with women and girls, I have discovered that colorism and low self-esteem is prevalent among women and girls of all ages, hues and ethnicities. The perennial challenge for many women is being comfortable in our own skin. For many women, this issue begins in childhood and continues throughout their adolescent, young adult and adult lives. Too often we compare ourselves to other women, allow media to define us, and discount our own uniqueness. We dye our hair, we color our eyes, we tan, and undergo plastic surgery. While these things are not injurious in and of themselves, they become detrimental when we rely on them to make us who we are.
With these thoughts in mind, we have designed the "Comfortable In Your Own Skin" Empowerment Conference for Women and Girls. This conference is designed to help women and girls:
Discover their unique gifts, skills and abilities.
Build their capacity through professional coaching and training.
Inspire them toward education and career paths that are consistent with who they are.
Empower them to overcome societal and self-imposed limitations.
Encourage them to build relationships with women/girls of similar passion and purpose.
This year, our Third Annual Comfortable in Your Own Skin Empowerment Conference was held on Feb. 3 at the Rockdale Career Academy. An estimated 200 middle school and high school girls attended the conference, which included lunch, at no cost to them. There was a minimal registration for female college students and adult women.
This year's theme, "Comfortable in Your Own Career Path & Purpose," was centered around gender stereotypes, women in the workplace and the issues women face in non-traditional careers. Conference registration includes conference admission, lunch, conference materials, presentations and workshops facilitated by professionals in business, education, STEM Careers, civic and community leadership, ministry, arts, entertainment and non-traditional career paths for women.
We are excited about our partnership with Rockdale Career Academy for several reasons. This partnership gave us the opportunity to empower middle, high school, college age female students and adult women in Rockdale County and beyond. It also afforded us the opportunity to support the culinary arts program of Rockdale Career Academy, allowing students to gain experience in the culinary arts career path.
Like many organizations of similar mission, My Sister's Keeper Foundation for Women is dedicated to education, empowerment, leadership, personal and professional development for women. We recognize that our families, schools, communities and nation is better when women and girls are released to explore their unique gifts, skills, and abilities and maximize their opportunities for a brighter future. Anyone desiring to partner with us can make tax-deductible donations at www.mskfoundation.org or My Sister's Keeper Foundation for Women, 2890 GA Highway 212 Suite A-124 Conyers, GA 30094.
For more information on how you can volunteer with us contact us at info@mskfoundation.org.
Dr. Toni G. Alvarado is CEO and Founder
My Sister's Keeper Foundation for Women, Inc.
Scenes from the Third Annual Comfortable in Your Own Skin Empowerment Conference are below. Photos by Glenn L. Morgan