Testingfg of Ads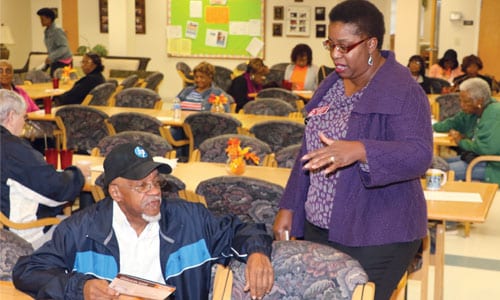 State Rep. Doreen Carter, who represents House District 92, had Coffee and Conversation with seniors at the Rockdale Senior Center on Oct. 19. Carter said she enjoyed speaking with the seniors one on one and hearing their concerns about healthcare, aging in place, and public safety.
"I love spending time with seniors. They fill the gap for me because my parents are deceased," said Carter.
Carter said her visit with the seniors also helped her to better understand the challenges that many face in retirement.
"It was a great visit. I'm looking forward to working collaboratively with other community leaders to find solutions to some of the concerns that we discussed," Carter said.