Testingfg of Ads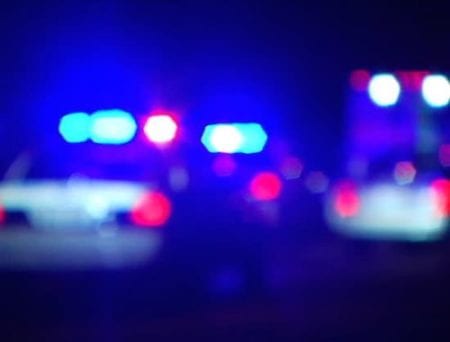 A Cobb County couple is now serving prison time after pleading guilty to charges of racketeering and conspiracy in connection with a commercial sex enterprise operating out of Dunwoody. 
Samuel Leon Crenshaw, 51, and his wife, Darliene L. Crenshaw, 47, surrendered to authorities on Jan. 6 to begin serving their sentences. 
Samuel Crenshaw entered a guilty plea to a single count of Violation of the Racketeer Influenced and Corrupt Organizations Act (RICO) during court proceedings on Dec. 28. He was sentenced to 20 years to serve seven years in custody, with the balance on probation. 
Darliene Crenshaw pleaded guilty to the same charge 10 days earlier. She was sentenced to 20 years to serve three years in custody, with the balance on probation.
In total, 62 individuals, including the Crenshaws, were charged in a sweeping indictment—the largest of its type in DeKalb history, the District Attorney's Office said. The charges range from RICO, to pandering and prostitution.
 The investigation revealed that between February 2015 and August 2016, the Crenshaws operated a commercial sex enterprise under the business names "Gold Club" and later "Lipstick and Shoes." With the help of their indicted co-conspirators, the Crenshaws used false information to lease units at three Dunwoody apartment complexes for the purpose of pairing "models" with clients to engage in paid sexual activities. They also conspired to recruit employees, advertise, secure locations, and manage appointments and payment systems in furtherance of the criminal enterprise.  
The defendants were arrested in December 2016 following months of investigation by the Dunwoody Police Department.
"This is an important first step in attacking a serious problem in our community," said District Attorney Sherry Boston regarding the historic prosecution. "I am thankful for the hard work and investigative leadership of the Dunwoody Police Department in this case. It is my hope that these convictions will send a strong message that these crimes will not be tolerated in DeKalb County." 
 Along with Crenshaws, George Moore, 40, Tara Lee Gilleo, 47, and Giovene Burkhalter, 32, pleaded guilty to RICO charges for their high-level administrative roles within the organization. Moore was sentenced to 20 years to serve four years in custody.  Burkhalter and Gilleo were sentenced to five years probation.
 Defendants charged with pandering were sentenced to jail time and probation. They were also ordered to pay fines, serve community service, and submit to drug and STD testing, among other terms.
 Defendants charged with prostitution were referred to counseling and programs for survivors of sex trafficking. They must also submit to drug and STD testing.
 "It's important that we do not normalize this behavior on the part of any participant," said Boston.  "This is not a victimless crime. I want to do everything in my power to make certain women and men are not exploited in the sex trade."
 DeKalb County Superior Court Judge Gail Flake presided over the court proceedings.
The case was prosecuted by the District Attorney's Sexual Exploitation and Crimes Against Children Unit (SECAC). Deputy Chief Assistant District Attorney Jeanne Canavan and former Deputy Chief Assistant District Attorney Dalia Racine led the prosecution team with assistance from Senior Assistant District Attorney Jep Bendinger and Deputy Chief Investigator Michelle Flinn. Detective Caleb Gilbert of the Dunwoody Police Department led the initial investigation.