Testingfg of Ads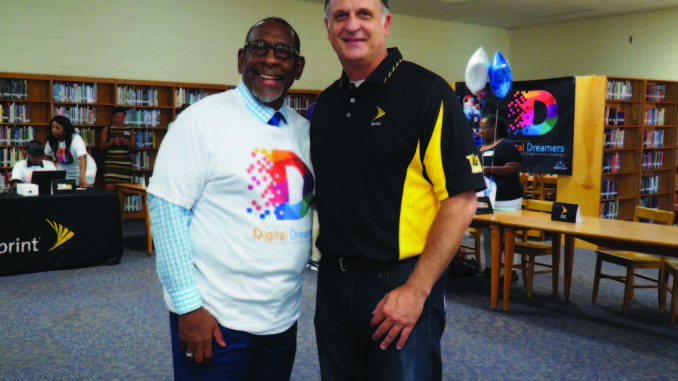 The DeKalb County School District is participating in a national program to help close the "Homework Gap" in Georgia. DeKalb Schools Superintendent R. Stephen Green helped kick off the Sprint 1Million Project on Aug. 22 at Cedar Grove High School.
Nearly 300 Cedar Grove students received mobile wireless hotspots from Sprint in support of the district's Digital Dreamers initiative, an effort to assist students from low-income families with their studies at home. Students will be able to take the hotspots off campus and link up to five devices per unit. The hotspots, equipped with safeguards to protect students online, will help prepare students for technology and the future.
"Education today is digital and it's key to college and career readiness. We want our students in DeKalb County who need internet access to have it beyond the classroom. Thankfully, these students will now have the tools they need for success," Green said.
DeKalb is among 119 school districts in 32 states participating in the first year of the Sprint 1Million Project. The Atlanta Public Schools held the first of three "Activation Fairs" following DeKalb's morning launch. Five hundred Douglass High School students received their electronic devices that evening. Sprint plans to provide free devices and internet services to up to 25,000 APS students over the five-year period of the Sprint 1Million Project.
Along with giving students the option of a Chromebook laptop, tablet, or smart phones, the Sprint 1Million Project is providing 3GB per month of Wi-Fi connections for students' devices to connect to the internet and the school districts' online learning resources.
The DeKalb School District's full rollout of the program will take place over the next two weeks at both middle and high schools. In the future, the Digital Dreamers project will be expanded to also include DeKalb's elementary schools.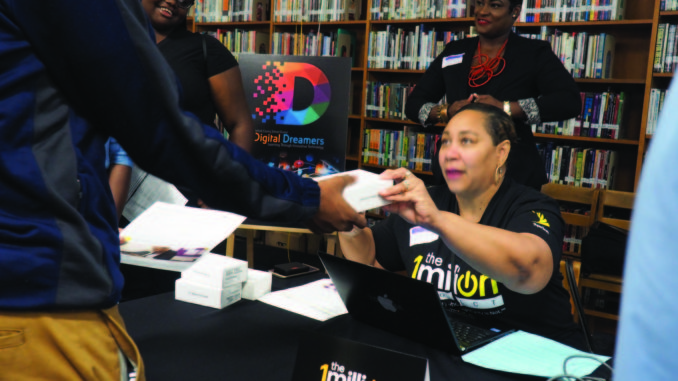 Approximately 5 million U.S. families with school-aged children do not have high-speed Internet access at home, yet at least 70% of teachers assign homework that requires web access. A further study in Atlanta indicated that roughly 29 percent of households lack a computer and/or Internet connection.