Testingfg of Ads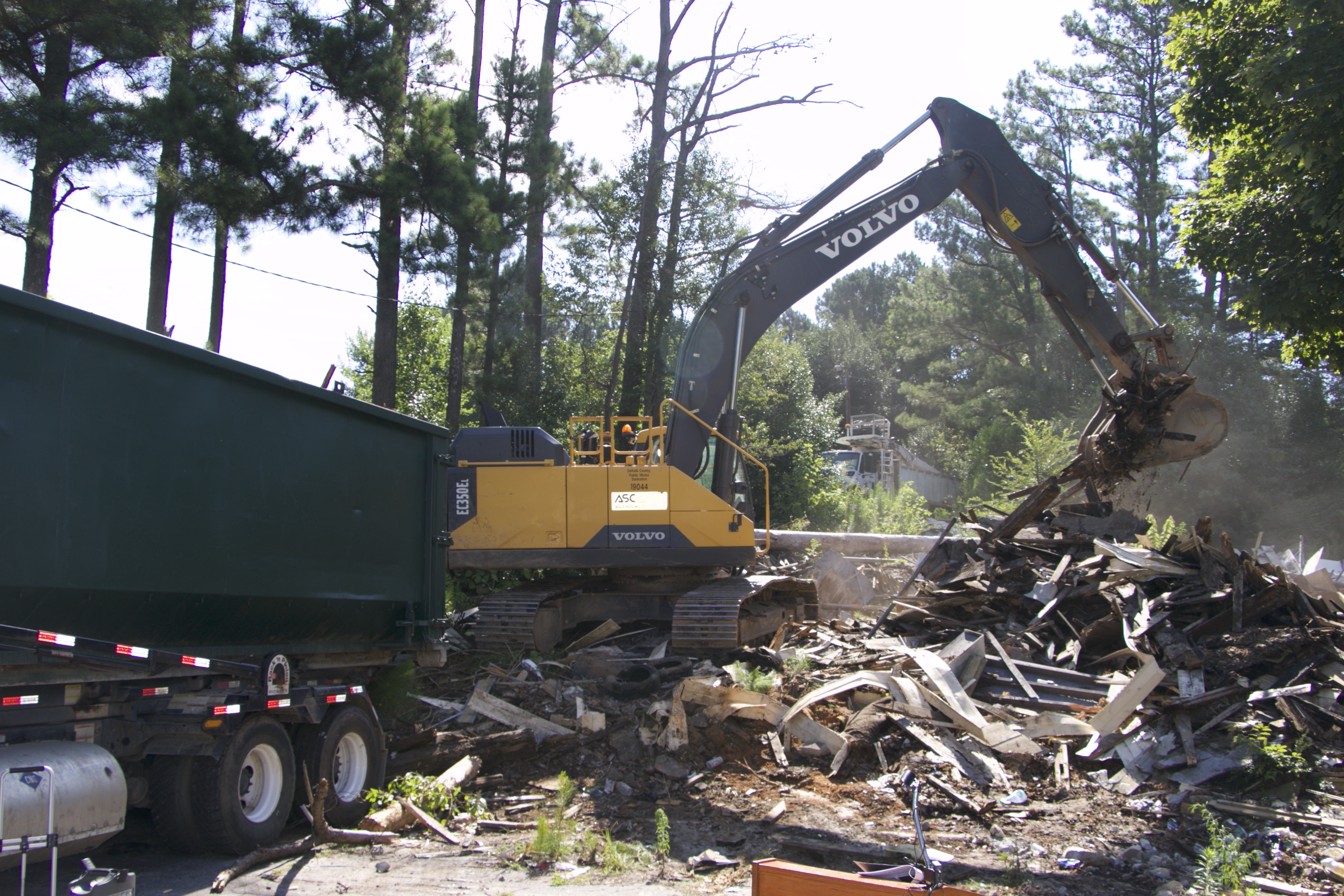 Demolition crews began tearing down 28 of approximately 108 vacated units at the Brannon Hill condominium complex at 1000 Old Hampton Drive in Clarkston on July 13.
DeKalb CEO Michael Thurmond and county officials held a news conference at the site to reiterate their promise to clean up the dilapidated complex, which has stood as an eyesore for over 10 years. The condos, where several fires have taken place over the years, had long been a haven for crime and homeless people living among tenants. It has been dubbed "the worst community in America."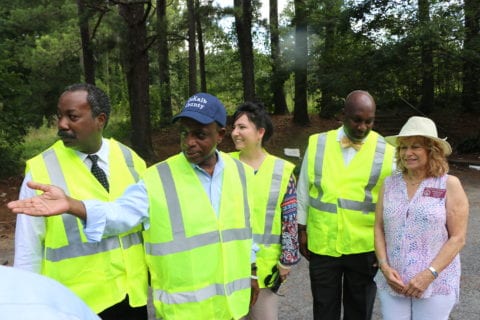 As a result of absentee landlords, the county has spent months taking legal action in order to clean up the property. On Nov. 18, 2016, DeKalb County obtained a court order allowing nuisance abatement in Brannon Hill at four buildings totaling 68 units. Phase I of the cleanup includes removing debris from two buildings (28 units). Phase II will occur later in 2017, when DeKalb will identify and award a contract to demolish and remove debris from the other two buildings (40 units).
Already, approximately 122 units at the complex have been demolished. Officials say 186 units are still inhabited.
"This is a step in the right direction," said Thurmond. "It does not resolve the problem. It is a journey, not an event. My goal is to call a summit of agencies—public and private—who are working to support and assist these families as well as other immigrant families similarly situated in DeKalb."
Thurmond said the demolition was needed to protect residents' health and safety.
"This is not about demolition. It   is about human life. And we have to value all life, all families, if we're going to have a positive quality of life in DeKalb," Thurmond said.
The cleanup at Brannon Hill utilizes approximately $400,000 in federal Community Development Block Grant funds.
On July 11, DeKalb County Board of Commissioners approved CEO Thurmond's midyear budget, which included $1.2 million to reduce blight in DeKalb.
"We redirected existing funds to fight blight," said CEO Thurmond. "The passage of the midyear budget marks the first time in DeKalb that county funds will be used to demolish houses."
Highlights of county funds directed at blight reduction include:
$300,000 to board and abate vacant buildings, which have become eyesores in the community.
$160,000 to demolish 10 to 12 blighted houses; the first time county funds have been used for this purpose.
$70,000 for the Solicitor General's office to hire additional staff to handle blight prosecution and for training on enforcement efforts.