Testingfg of Ads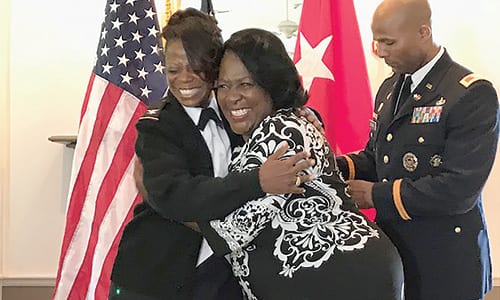 U.S. Army Lt. Kathy Willis Brown, a 1991 graduate of Columbia High School, was promoted to the rank of colonel during an official ceremony on Saturday, June 16, at the Mary Gay House in Decatur.
Lt. Brown was appointed to the United States Military Academy by Congressman John Lewis in 1991. Since then, she has risen through the ranks of the United States Army, seeing tours of duty in South Korea, North Carolina, California and the Pentagon. Lt. Brown has earned more than 10 medals, including recognition of duty in the Iraqi Campaign, Global War on Terrorism, Korean Defense and National Defense. She is also on the list to earn the ranking of General.
Representatives from the DeKalb County School District (DCSD) as well as the DeKalb County Board of Education joined others during the ceremony.