Testingfg of Ads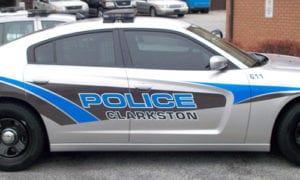 Clarkston Police want to honor the "Good Samaritan" who chased a man who snatched a purse from an elderly woman at the Exxon gas station at 1051 Montreal Road.
The purse snatcher slammed the woman to the ground and took off running. A man who witnessed the incident ran after him, got the purse back and returned it to the woman. The incident occurred on Oct. 3 at 6 p.m., Clarkston officials said.
"I just want to shake his hand," said Clarkston Police Detective J. McKinney. "This day and age no one puts themselves at risk to do anything for anybody. This shows justice and kindness."
The "Good Samaritan" is asked to please contact: Sergeant Jasond E. Elliott at 404-391-4235
.