Testingfg of Ads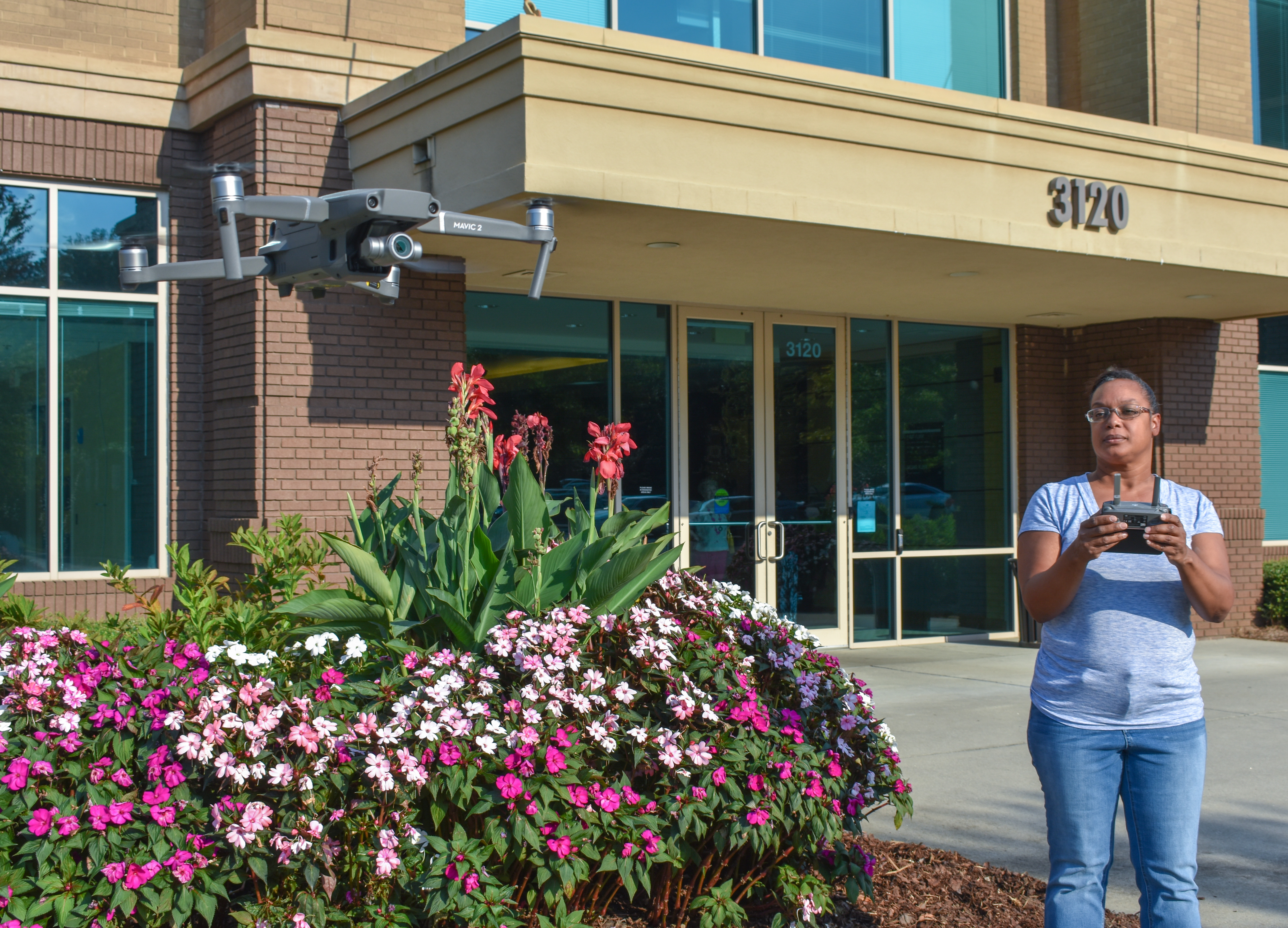 The City of Stonecrest recently announced that it now has its own licensed drone pilot—Angela Venable, a staff member of the city's Communications Department.  Stonecrest Mayor Jason Lary honored Venable as the first licensed drone pilot on city staff at theSept. 23 City Council meeting, applauding her leadership in moving the city forward.
"One of the things we believe here at Stonecrest is that we grow and promote our own. I think that's the best thing you can do with regards to seeing people personally aspire, move up with their own goals and serve their city at the same time. It just doesn't get any better than that," said Lary.
Drones, or unmanned aircrafts, are regulated by the U.S. Department of Transportation's Federal Aviation Administration and are required to be operated by licensed operators.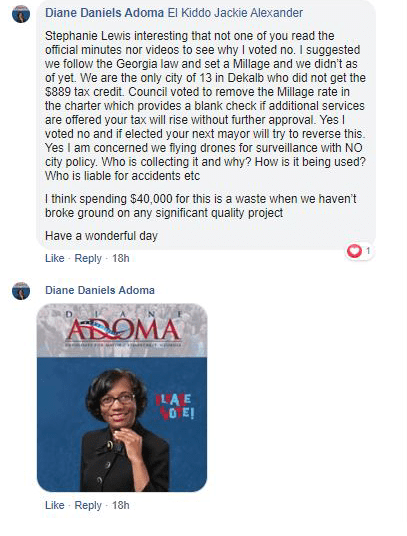 In addition to passing the initial aeronautical knowledge exam, candidates must be at least 16 years old; be able to read, speak, write, and understand English; be in a physical and mental condition to safely fly a drone and must be easily accessible by the remote pilot during all Unmanned Aircraft Systems (UAS) operations. Certificate holders must pass a recurrent knowledge test every two years.
Venable said while the drone industry is dominated by males, she was proud to be the only woman to take the test the day she received her certification on Sept. 11. While the course itself was just 15 hours, Venable said the exam was comprised of various subjects including physics, geography, weather, maps and math equations.
"It's not an easy test and I spent countless hours studying after work and during any spare time," said Venable.
Despite the city's push to compete on a global scale, former City Councilwoman Diane Adoma, who is running for mayor, criticized the action, saying the city is using drones for surveillance without a city policy. The following statements were pulled exactly from a post made on Adoma's social media post:
"Yes, I am concerned we flying drones for surveillance with NO city policy. Who is collecting it and why? How is it being used? Who is liable for accidents etc.
"I think spending $40,000 for this is a waste when we haven't broke ground on a significant project," Adoma stated.
Adrion Bell, the city's communication director, defended the city's efforts in using the latest technology, issuing the following statement to On Common Ground News:  
"It is reckless and irresponsible for anyone to say that we are using drones for surveillance without a city policy. We don't need a city policy for a drone. We have federal laws to guide and protect us and citizens from illegal surveillance. Citizens have a reasonable expectation of privacy that is covered by the Fourth Amendment. Considering our mission, spending time drafting a city policy for one licensed pilot would be another waste of taxpayers' dollars.
"Our drone is not used for any type of surveillance. We purchased a drone to document economic and residential development, both for news and historical purposes. We spent under $2,000 for the equipment and the training."
Bell cited the new Chrysler dealership that is under construction on Mall Parkway, Arabia Mountain and the Allen Estate, as examples of the types of usage for the city's drone coverage.
"We have both eye level and sky level drone coverage of the new Chrysler Dealership on Mall Parkway, Arabia Mountain and the South River, and the Bill Allen Estate. Drone footage of those sites were contracted and used for the city's welcome video on our web site," said Bell. "It made sense for us to have one of our own staff members licensed rather than to continue contracting services."
Bell said the city now has the capability to shoot annual events held in the city with drone coverage. He cited the Caribbean Fest and Stonecrest Fest as some of the events.
"We're able to review and document attendance. The drone coverage is an account in the air. We can take pictures of parades, areas in Arabia Mountain and other events so we can provide information to citizens Bell said."