Testingfg of Ads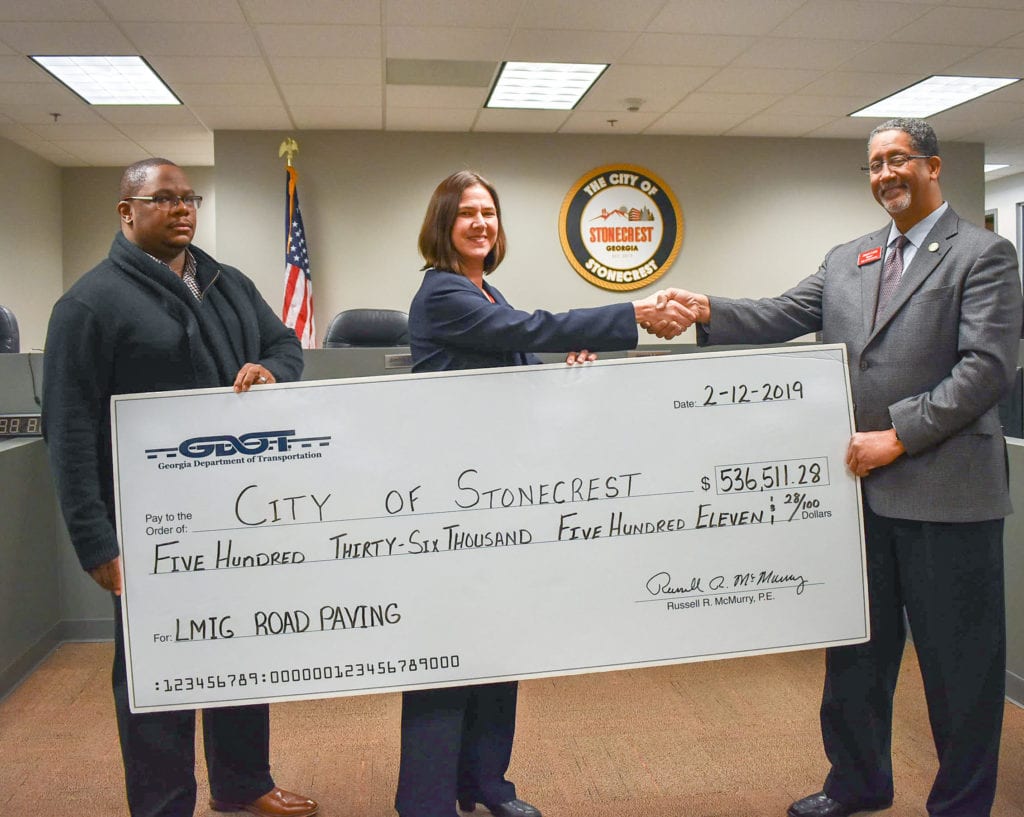 The city of Stonecrest has received a $536,511 check from the Georgia Department of Transportation (DOT) to begin repairing some of the city's worst roads. The funds are part of a Local Maintenance Improvement Grant (LMIG).
The LMIG is given to cities and counties based on population. Stonecrest, which has about 54,000 residents, must contribute matching funds of at least 30 percent. The LMIG funds are awarded annually through the DOT.
Mayor Jason Lary said he plans to continue to make repairing the city's streets a top priority.
"As I promised in my last Straight Talk meeting, we are going to make our roads safe.  We have the money. Now we will begin serving our citizens and keeping my promise," Lary said.
Lary said he expects the road repairs to get under way as soon as a digital road analysis is completed and the weather warms up.
"Initially, we are looking to pave 18 neighborhood streets including Turner Hill Road," Lary said. "The 18 streets were chosen as the worst streets in the city, according to a DeKalb County Road analysis. City officials say the road analysis will be updated using a digital system that will provide more detailed information. We will work in collaboration with DeKalb County to get the remaining city streets repaired."
DeKalb County Roads and Drainage continues to do repair and patchwork on city streets such as Mall Parkway.
Citizens may report and even take photos of potholes using the new Pothole Reporter app on the city's website by visiting www.stonecrestga.gov.