Testingfg of Ads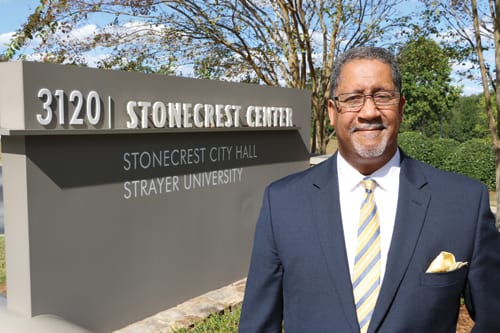 The city of Stonecrest is urging the community to support its Red Cross' blood drive, which will be held on Tuesday, July 30, 1 to 6 p.m., at City Hall.
The Red Cross has issued an urgent plea for donors nationwide and the city of Stonecrest responded by partnering to host a blood drive.
This morning, the agency announced that Amazon has made a $1 million donation to help with the emergency. The Red Cross is giving a $5 Amazon.com gift card to all who give blood or platelets to the agency July 29 through Aug. 29.
Currently, the Red Cross has less than a three-day supply of most blood types available and less than a two-day supply of type O blood, the agency said.
Mayor Jason Lary said he is personally pitching in to do his part.
"I plan to give. It will be the first time that I have ever given blood and I'm encouraging all who can give to step up," said Lary.
The mayor said he was eager to do his part after learning about the blood shortage. Agency officials say donations dropped significantly over the Fourth of July holiday weekend. About  450 fewer blood drives were organized by businesses and community groups that weekend compared to a typical week.
The need for African-Americans donors is especially critical because they are under-represented as donors, the agency said. With African Americans' help, the Red Cross is able to provide patients of the same racial background blood that is more genetically compatible.
Donors who attend the blood drive should bring a valid photo ID.  Community and Cultural Affairs Director Al Franklin said donors can register at www.redcrossblood.org to get an assigned time to donate. Donors also can take the Rapid Pass questionnaire ahead of coming in, Franklin said.
"We've already had several people who have registered," said Franklin.
Franklin said it the blood drive will mark the first time he has ever donated.
"I am looking forward to donating. I have a relative who has sickle cell and I want to do my part to help others like him and anyone who needs blood," said Franklin.
For more information about the blood drive, contact Stonecrest City Hall at 770-224-0200.