Testingfg of Ads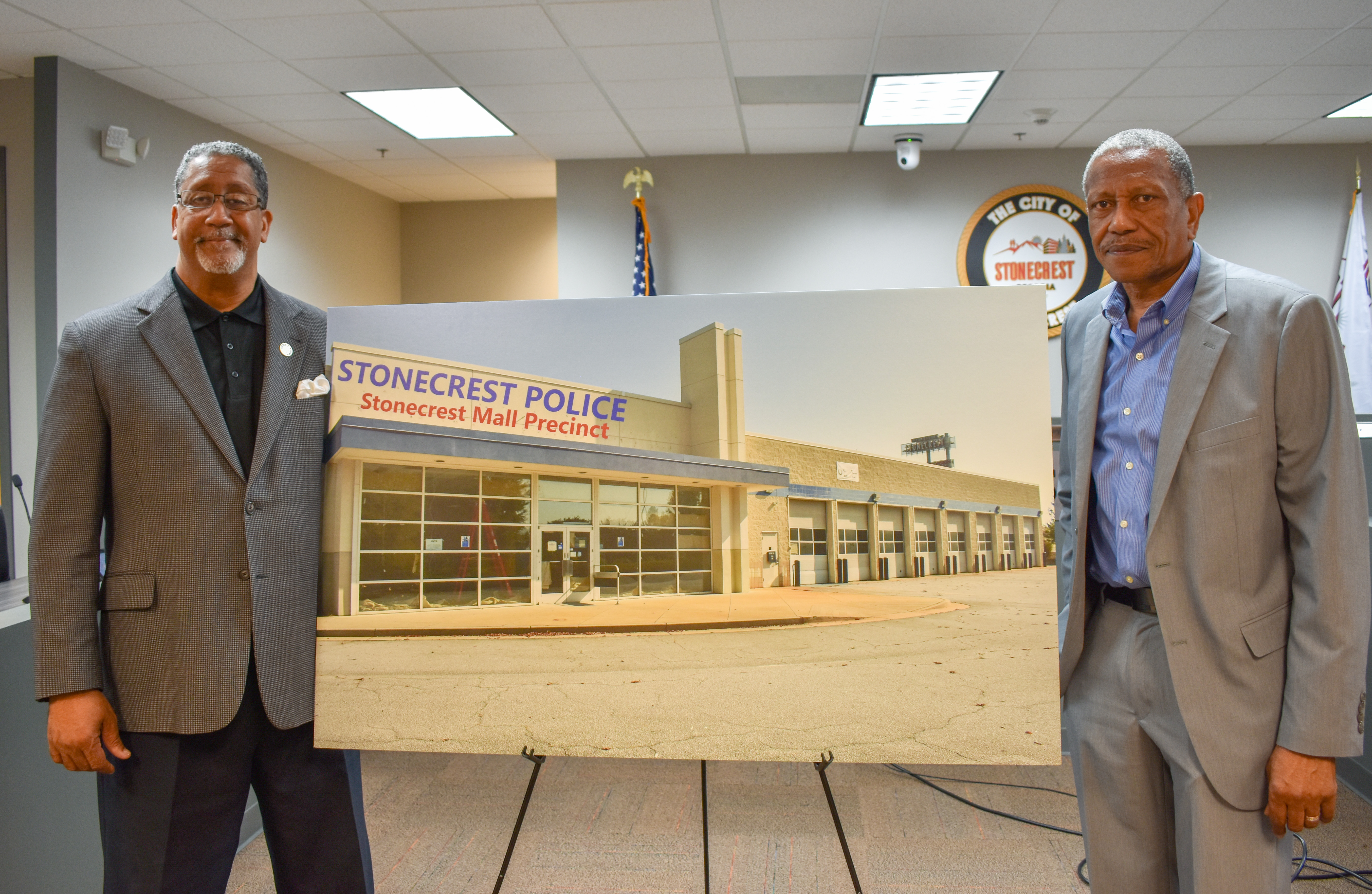 The Stonecrest City Council approved the purchase of the former Sears building at The Mall At Stonecrest at a special-called meeting on Oct. 3. The city is spending $2.1 million for the building, which it plans to use for a public safety building it hopes to share with DeKalb County's Police Department.
Mayor Jason Lary said the purchase, which will be funded by the city's SPLOST (Special Purpose Local Option Sales Tax) includes two buildings—the 142,000-square-foot Sears building and its 15,000-square-foot tire and battery center.
"I am so elated that we got it done. Public safety has been our No. 1 priority and now we will have our own facility. Our plan is to combine our forces with DeKalb County so we can properly cover the Stonecrest area," said Lary, who led negotiating the terms of the deal.
Lary said the city has been working on the purchase for two months.
The City Council approved sending $105,000 in earnest money to Sears, Roebuck and Co. for the purchase of the building and to start the 60-day due diligence process.  T. Dallas Smith & Company is handling the transaction on behalf of the city and is sending the funds on Oct. 4, Lary said.
"We expect the facility will be a functioning police precinct by the second quarter of next year," said Lary.
Stonecrest City Councilman Jimmy Clanton, who represents District 1 where the Sears building is located, said he was pleased with the contract. The purchase, he said, provides additional options for public safety and economic development.
"The Sears building for me is an opportunity to bring public safety closer to the city of Stonecrest. One of the problems that many merchants face is theft and often, these crimes go unprosecuted because they don't have time to run to Decatur and fill out paperwork. Having a police precinct and court at the mall will help alleviate those trips," Clanton said. "This facility will help address not only public safety concerns  but provide economic help for our city. We're now doing something about some of the abandoned buildings. We are at the table and my hopes are that DeKalb will be on board with us."
The mayor said the city plans to post the contract on the city's web site on Oct. 4.