Testingfg of Ads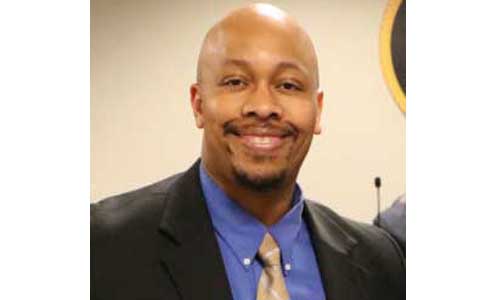 Pictured: Brandon Riley, City of Stonecrest Director of Parks and Recreation
STONECREST—The deadline is nearing for residents to register for the City of Stonecrest's free Household Hazardous Waste  event. The drive-through drop-off event will be held on Saturday, Aug. 29, 10 a.m. to 2 p.m., in the parking lot of the former Sam's Club, where the new City Hall will be located at 2994 Turner Hill Road.
Registration for the free event, which is open to the first 200 participants, is available at  https://bit.ly/SChazardouswaste. Registration will be closed once capacity is reached.
Residents may safely dispose of prescription pharmaceuticals,  automotive products, lawn care products, pesticides, aerosols, rodent/insect repellants, paints, artist's supplies, fluorescent bulbs, swimming pool chemicals.
"This is a way for residents to get rid of hazardous waste that has been sitting in their garages or sheds. They can just drive up. We will have volunteers on hand to come out to the vehicles," said Brandon Riley, who is coordinating the event on behalf of the city.
Riley, who is the city's director of Parks and Recreation, is spearheading the event as a "Jacobs Sustainability Champion" volunteer. Jacobs, which contracts with the city to provide personnel, equipment and other services, is sponsoring the event with the city of Stonecrest.
"It's a great community service project because it's a way to safely dispose of materials that are harmful to the environment," said Riley. "I'm hoping that the community will come out and support the event. We want to have more events like this in the future."
Riley said the city is targeting residents from ZIP Codes 30058, 30038, 30034 and 30094 for the event but will accept registrations from other areas if there are any registration slots left. Residents must provide proof of residency (driver's license, mail, etc.).
MXI Environment will be retrieving the items and disposing them, Riley said. Only 50 pounds per vehicle will be accepted.
"No one will have to get out of their vehicles. Those who are handling the waste will have on masks and gloves," Riley said.
No tires, agriculture waste, ammunition, explosives, radioactive material, bio-hazardous medical waste, business-generated waste,   kerosene or DEA-controlled materials will be accepted.
For more information about the event, contact Brandon Riley at briley@stonecrestga.gov or 470-521-0738.