Testingfg of Ads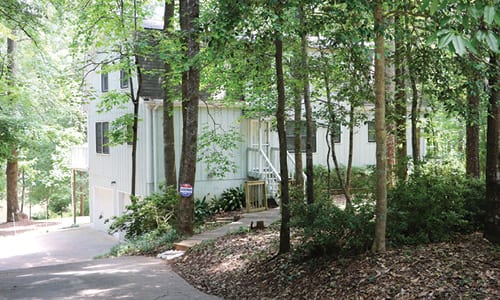 By Valerie J. Morgan 
Ruth Johnson Floyd can easily count the number of times over the last month the parties she has heard going on in her Panola Lakes Circle community. The retired DeKalb County educator said a vacation rental home in her community has become a nuisance and she and her neighbors want the Stonecrest City Council to do something about it.  
"We have had parties there May 1, May 5, May 13, May 18, May 19, May 20, May 22, and just this weekend (June 2), there was a family there from North Carolina," Floyd told the council. "We have parties that last well into the mornings with loud music, people talking loud, cars moving up and down the streets all times of the morning, people using profane language. Police are having to be called out there."
 The City Council was slated on May 6 to vote on three ordinances dealing with short-term vacation rentals, but deferred action after Floyd and others spoke out during public comments.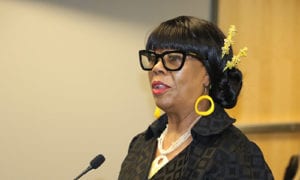 "I've heard enough from residents that we need to take a closer look at this. I'm not comfortable with it…I need more time," said Mayor Jason Lary, who made the motion to defer action.
The city is now going back to the drawing board to have the city's Planning Commission look more closely at the proposed ordinances. The Planning Commission had approved two proposed ordinances concerning the short-term vacation rentals but now will be asked to give a more in-depth look, city officials said. 
 Stonecrest, like many other cities, are grappling with the prevalence of vacation rentals, which are becoming increasingly more popular as companies such as Airbnb offer homes and even spare bedrooms across the globe as alternatives to hotels.
Some cities, which draw tourists from around the world, have put strict ordinances in place to regulate short-term vacation rentals. The North Carolina city of Asheville, for example, in January restricted vacation rentals in its downtown. 
City Attorney Emily Macheski-Preston said the proposed ordinances are not intended to create an ordinance authorizing them. She said that right now, a short-term vacation rental could be in any home without the city's approval.
"What we're trying to do is create some rules and regulations about where they can be located so that you have some control…," Macheski-Preston told the council. "It's not attempting to allow something that isn't already allowed necessarily."
Macheski-Preston said the city has defined the rentals as homes occupied by transient guests for less than 30 days, adopted from DeKalb County ordinances. 
Floyd urged the council to weigh very carefully how it would decide which communities were suitable for short-term vacation rentals.  She said her community is primarily comprised of elderly and retired professionals.   
"You really need to research your neighborhoods. Every neighborhood is not conducive and this one is not. We're zoned for residential, single-family only," Floyd said. 
Brenda Ausberry, who lives in the Parks of Stonecrest, said the proposed ordinances do not clarify that communities governed by covenants such as her subdivision supersede the proposed ordinances.
"To avoid any confusion regarding community covenants and the proposed ordinances, this information needs to be communicated to all citizens who reside in the City of Stonecrest," Ausberry said.   
Brenda Herman, another resident of the Parks of Stonecrest, said she was concerned that the proposed ordinances do not take into consideration that residences are being purchased solely as vacation rentals. 
"This means that each and every month, you have transient guests occupying these homes," Herman said.
The city's Planning Commission will meet July 10, 6 p.m., at Stonecrest City Hall.