Testingfg of Ads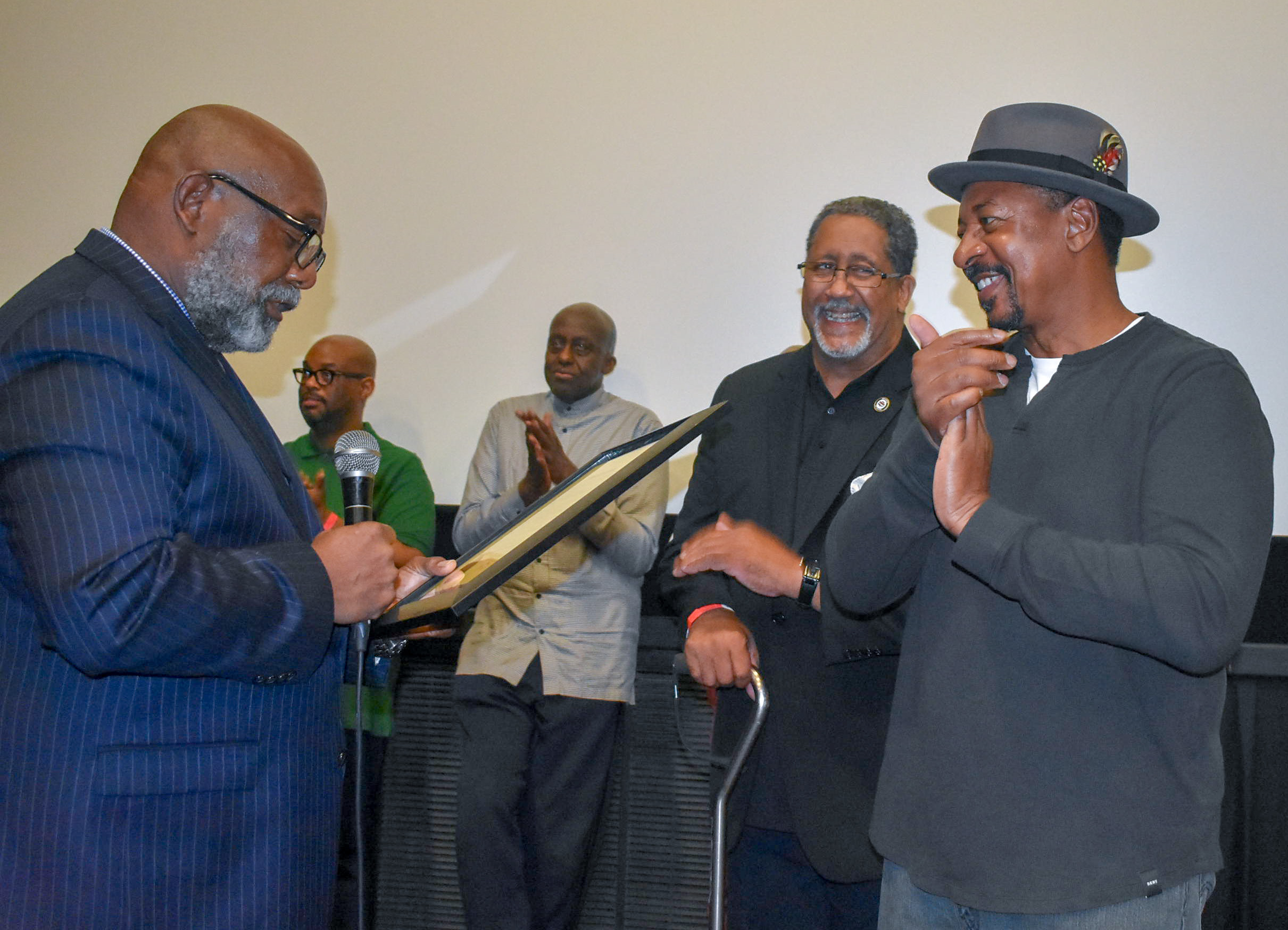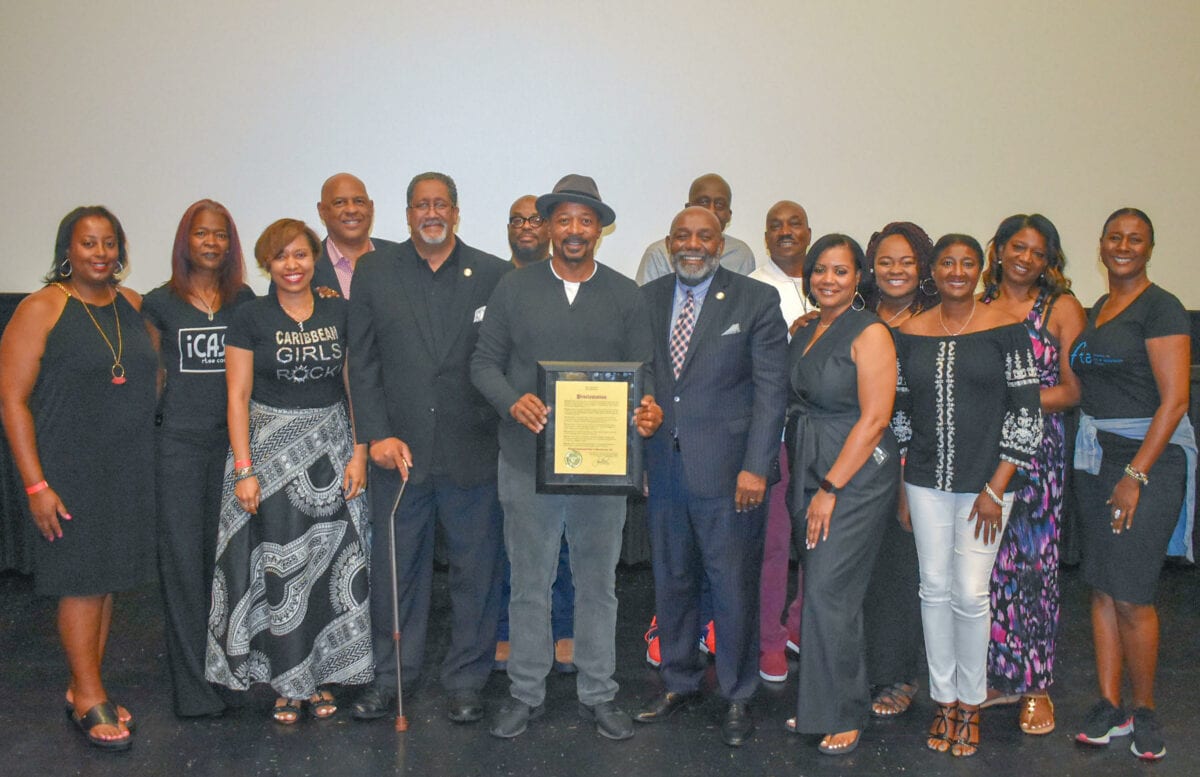 Left photo: Councilman Rob Turner and Mayor Jason Lary presented a proclamation to Robert Townsend and named Saturday, Aug. 17, as "Robert Townsend Day."At right: City officials pose with Townsend and cast members who attended the Stonecrest documentary premiere, "Making The Five Heartbeats."
The Stonecrest Film and Entertainment Committee hosted actor, producer, director and screenwriter Robert Townsend recently for his premiere Stonecrest broadcast of "Making The Five Heartbeats. "
The 90-minute documentary premiere, which was held at New Vision Stonecrest 16 movie theater on Aug. 17, covered the challenges and the rewards in the production and release of the 1991 movie, "The Five Heartbeats."  
The documentary, which was written and produced by Townsend and co-writer Keenen Ivory Wayans, featured behind-the-scenes footage and intense interviews about the lives of several R&B music legends such as The Dells, The Temptations and The Four Tops. 
Townsend expressed his struggles with prejudice and the film's questionable marketing, yet he said that it was a success and told how the film helped saved one man from a drug addiction.  
After the documentary, Townsend was joined by actors Bill Duke, Clifton Powell and director Oz Scott.  The team answered questions from the audience, which was filled with local residents and aspiring actors who had a chance to inquire how they could build their own careers in the industry.  The underlying theme and message, "we have for aspiring actors and producers, is to get trained and perfect your craft," Townsend told the audience.
Scott, known for directing the Broadway musical, "For Colored Girls Who Have Considered Suicide When the Rainbow Is Enuf" and television shows "Everybody Hates Chris" and "Black Lightening," encouraged the audience pointing to today's technology and how, with the right skills, movies can be shot with an iPhone. 
"So, you have no excuse," Scott told the audience. 
 Stonecrest Mayor Jason Lary and Councilman Rob Turner presented a proclamation to Townsend and named Saturday, Aug. 17, 2019, as "Robert Townsend Day" in Stonecrest. 
"We are thrilled to have Mr. Townsend in our city especially for an evening that gives our residents direct contact with him, his experiences and his triumphs,"  Mayor Lary said. "Naming this day in his honor is the least we can do to express our gratitude for all that he has done during his career."