Testingfg of Ads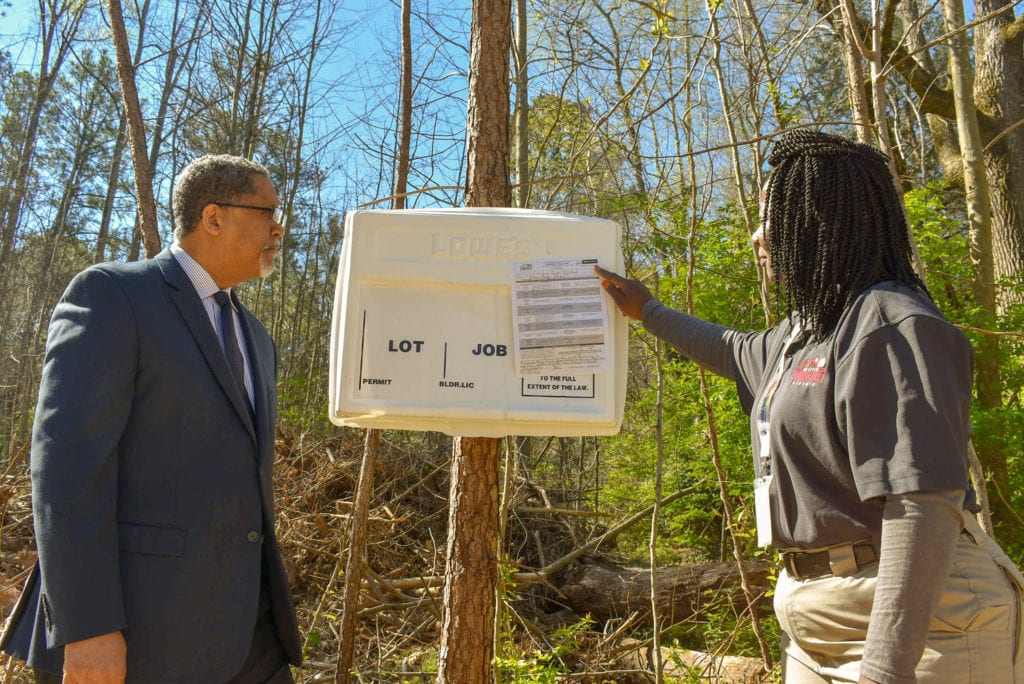 The city has issued a Notice of Violation to property owners where the new cell tower was erected off of Evans Mill Road.
The conditions of the property are in violation of the International Property Maintenance Code, according to Dakarta Richardson, a city code enforcement officer.
Richardson cited the property owners for several dilapidated structures on the property, unmaintained grass and weeds and an uncovered pool.  The notice is similar to a warning that gives the property owner 45 days to comply with the city's codes or face fines of up to $1,000 per day for each violation.
"We are still investigating and seeking legal advice on the existence of the cell tower; however, in the meantime, we are going to enforce the city's ordinances and demand compliance," Mayor Jason Lary said.
The cell tower has been a topic of conversation at recent council meetings with Evans Mill area residents demanding its removal.
"As soon as our legal team completes their research and investigations, we will inform the public of their findings.  It is totally in their hands. We will follow the law just as we are demanding of the cell tower property owner," Lary said.