Testingfg of Ads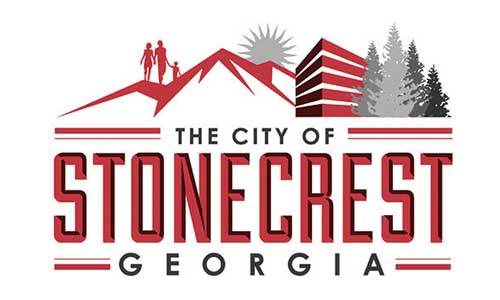 By Valerie J. Morgan
The city of Stonecrest is in the process of buying a 66.25-acre tract located at the end of Fairington Parkway for its future Stonecrest police precinct and recreation center. Officials said the site is a former golf course where homes were planned but never took root.
The City Council unanimously approved the purchase of the tract in a 5-0 vote on Aug. 26. The city plans to use special purpose local option sales tax (SPLOST) dollars for the $352,000 purchase, said Mayor Jason Lary.
"This will be the second planned police precinct in the city of Stonecrest. We're going to take the opportunity to combine it with a recreation center so that we can service that area properly," said Lary, adding that the city will unveil more detailed plans soon.
Communications Director Adrion Bell said the Fairington Parkway property was purchased from Howard Joffe dba Joffe 67 LLC through an auction by John Dixon & Associates, Inc.  Robert Scott of T. Dallas Smith & Associates, who handles real estate matters on behalf of the city, and the mayor negotiated the bid. The city put down $35,200—10 percent of the purchase price—and expects to close on the property on Sept. 20.
Bell said that about 15 percent of Stonecrest's SPLOST dollars is slated for public safety facilities and parks and recreation, and this Fairington Parkway project is in line with the city plans to improve services for its 54,000 citizens.
The city of Stonecrest expects to receive about $48 million of the $388 million DeKalb County for the six-year SPLOST program. DeKalb County voters adopted and approved the SPLOST, to be shared by all 12 cities in the county, in a November 2017 referendum and began funding projects in 2018. The revenues may be used for infrastructure improvements including transportation projects, libraries, senior centers, health centers, public safety and recreation facilities.
Chris Wheeler, the city's Planning and Zoning Director, said a survey shows that more than 50 acres of the 66-acre tract is buildable. The rest, he said, is in a flood plain.  Wheeler said a plat of the property shows the water and sewer easement is on 52.92 acres, which means that the city won't have to run water and sewer lines on the majority of the property.
"We will only have to run electrical and fiber optics, if desired," said Wheeler, who said some trees on the land could be sold as timber, if the city chose to do so, or preserved as greenspace.
Mayor Lary said the city plans to appoint an advisory committee to help develop and provide direction for the new police precinct and recreation center.
"Public safety is the No. 1 development for our city," said Lary.