Testingfg of Ads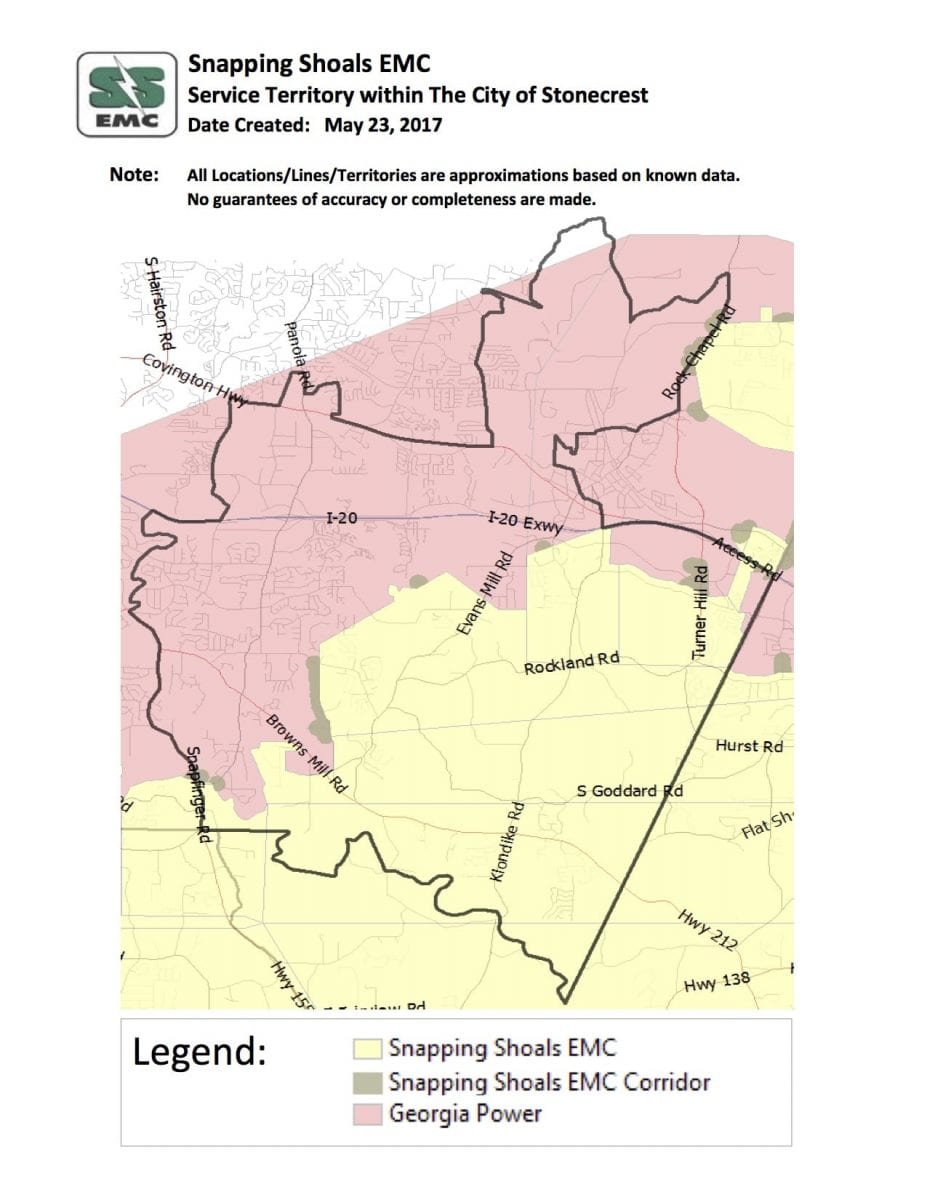 Stonecrest city officials have been fielding calls from angry Snapping Shoals EMC customers regarding a 4 percent fee that will become effective on their monthly electric bills on Sept. 1. Snapping Shoals notified customers the fee hike is the result of a franchise fee the utility company must now pay the newly-incorporated Stonecrest. Through an e-mail, the company referring questions concerning the fee to Assistant City Manager Plez A. Joyner with his telephone number at City Hall.
Joyner said the utility company sent the notification to customers after the city finalized an ordinance on Aug. 21 to enter into an agreement to collect franchise fees from Snapping Shoals, AT&T, Atlanta Gas Light, Comcast, and Georgia Power. The companies pay the fee for use of right of ways to provide service to customers. Joyner said while Georgia Power passes along about 65% of its franchise fee to its customers (amounting to about $2.60 being added to the average bill), Snapping Shoals made a "business decision" to pass along the entire 4 percent (about $4 for every $100 of the bill) to its customers.
"Many times, these fees are listed on the bills and people have no idea of what the fees are for or that it is being passed on to them," Joyner said. "Throughout Georgia, utility companies, telephone and cable companies are required to pay franchise fees to cities. They can pass along the fee to customers—we don't have any control over that—but we are researching to see if people can switch companies because callers have asked about that. Snapping Shoals and Georgia Power have certain territories for customers."
Joyner said Snapping Shoals has more than 6,400 customers in Stonecrest and Georgia Power has about 10,000 in the city. He said he has received about 50 inquiries from Snapping Shoals' customers about the franchise fee.
Franchise fees, which range from three to five percent of a customer's gas, telephone, cable and electric bills, are set by Georgia's Public Service Commission. Franchise fees are used to supplement cities' operating budgets.
Joyner said he is researching the franchise agreement terms for Atlanta Gas Light, Comcast and AT&T.