Testingfg of Ads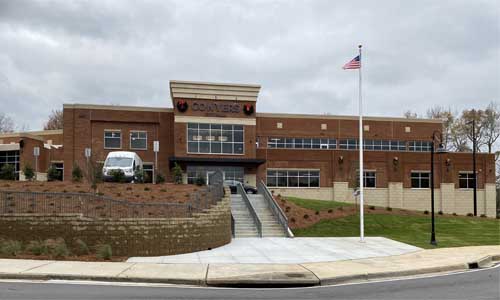 CONYERS—Some departments within the City of Conyers will be closed to the public on Friday, Dec. 4, in order for staff to relocate to the new Conyers City Hall located at 901 O'Kelly Street.
The following departments currently housed at 1184 Scott Street will be closed on Dec. 4 for in-person transactions and service: Planning and Inspections, Technology, Administration, Finance, Conyers Security Alert, Public Relations and Tourism, City Clerk's Office and City Manager's Office.
Customers will be able to conduct business by phone at 770-483-4411 or online via the city's online services at conyersga.com.
The Conyers Police Department and Department of Court Services will not be affected by the relocation of the other departments.
The new Conyers City Hall is a 38,000 square feet, two-story building that was completed on schedule under the budgeted $13.5 million. Conyers officials ceremonially broke ground on the new facility in July 2019 and architect and design firm Precision Planning, Inc., and construction firm Reeves Young began work on the site in August 2019.
Customers are invited to do business at the new location of City Hall beginning Monday, Dec. 7, at 8 a.m.