Testingfg of Ads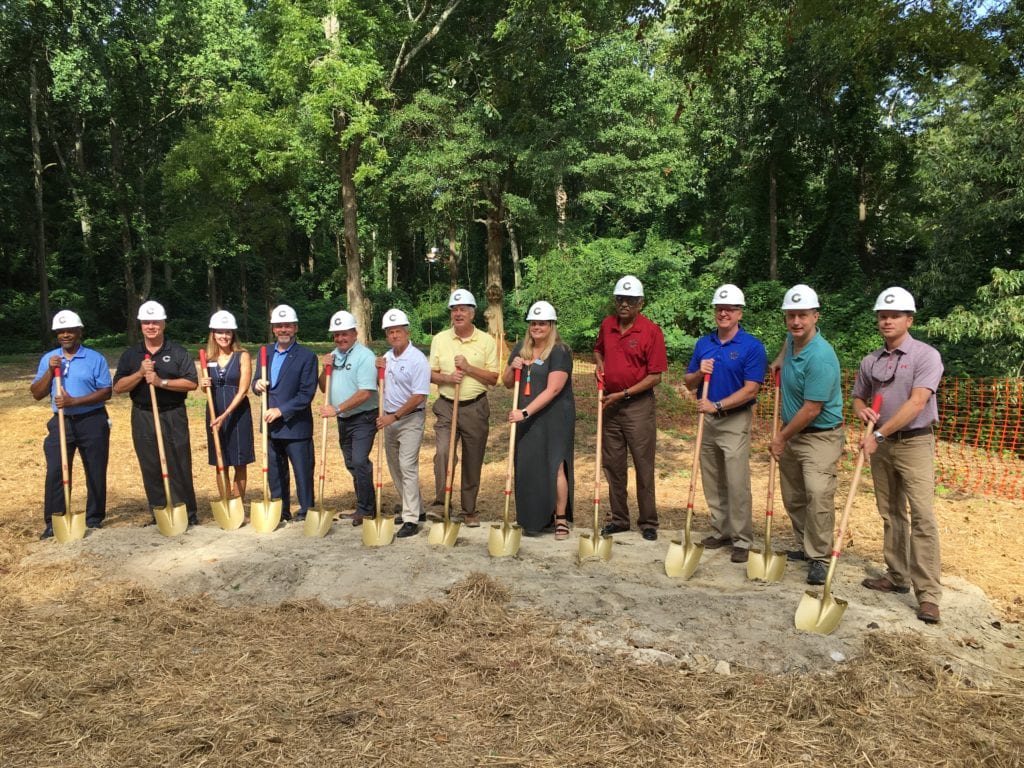 By Sarita Mason
For On Common Ground News
The city of Conyers held a groundbreaking ceremony on July 18 for its new City Hall, which will be built at 901 O'Kelly Street. Conyers Mayor Vince Evans, former Mayor Randy Mills, and council members attended the historic event.
Mayor Evans said the new City Hall represents a new beginning for the city of Conyers.
"It was past time for this to happen… Things are about to get better. I believe the new City Hall is the beginning of the transformation of this area. What we hope to see over a period of time are multiple housing options amidst of office and retail space, lots of green space, and trails and parks that complement Olde Towne," Evans said.
The 38,000-square-foot City Hall, which will have two stories and a parking garage, will cost $13.5 million. The project is being funded by a bond passed by city voters last year. Construction will begin in August and is set to be completed in Fall 2020. Reeves Young and Precision Planning Inc. was awarded the architectural and design contract for the building.
Former Conyers Mayor Randy Mills described the new City Hall as a "game changer" for the city.
"We started talking about redevelopment and how to bring people to the area about eight years ago. Redesigning a new city hall and using that as a catalyst is what we would do," Mills said during his remarks at the ceremony. "Eight years later, this is where we are. There are some major things happening here and it will be the best for all of Rockdale County."
Liz Hudson, an architect with Precision Planning Inc., thanked council members for the opportunity to work with Conyers on the project.
"This a dream job for us. We feel like we're going to be giving you a more secure and functional building that's versatile and also that is welcoming to the community," said Hudson.
The existing City Hall at 1184 Scott Street was established in 1965 and served citizens for 23 years before expansion was required in 1988, city officials said. Since then, the population has doubled along with the number of city employees. The original city hall building used to be an old gas company and had a limited amount of space for employees.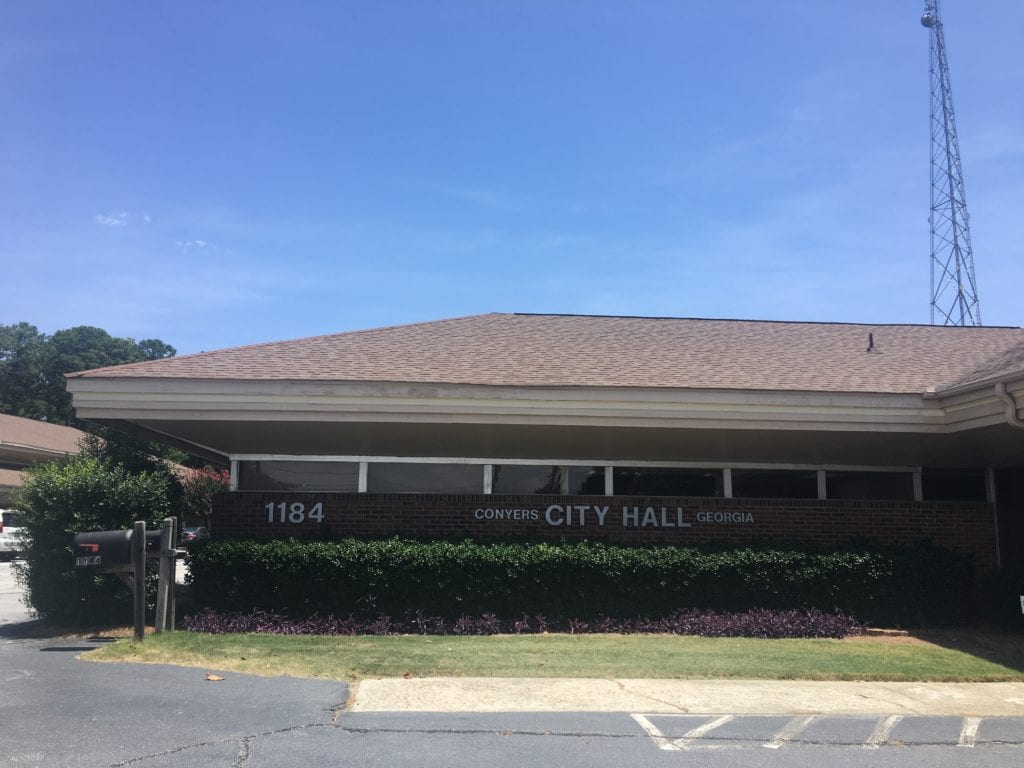 Sharon Morgan, who has worked in the city's Human Resources Department for over 33 years, said the staff members are excited about the move to a new facility. They will not have to go through a maze of smaller buildings and offices to perform their jobs.
"We had to walk outside of our building to get to City Hall and other departments in rain, sleet, snow or hail," said Morgan. "We're just happy this is happening, and we don't have to worry if it is 100 degrees outside or 20 degrees outside to get to each other."
Officials say the new building will help consolidate a number of city departments under one roof: Administration and Finance, Human Resources, IT, Public Relations and Tourism, and Planning and Inspections departments.