Testingfg of Ads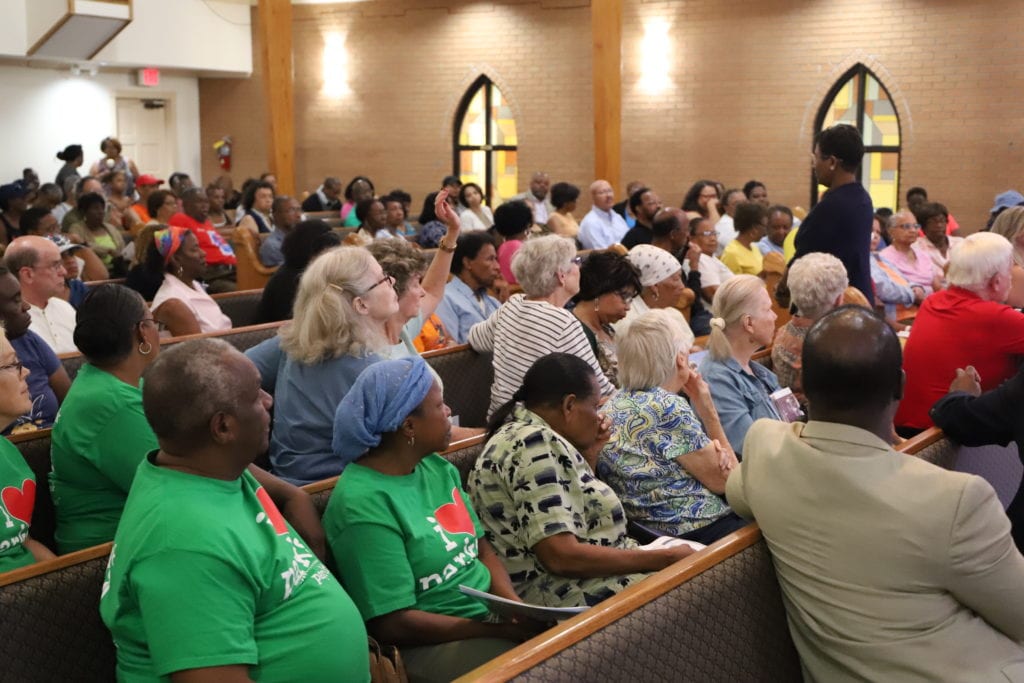 By Sarita Mason
Nearly 200 people attended the June17 community meeting where DeKalb County District 4 Commissioner Steve Bradshaw and project officials unveiled plans for the proposed Southeast DeKalb senior center in Stone Mountain. The meeting was held at Antioch AME Church, 765 S. Hairston Road, Stone Mountain, which is located in the vicinity where the new facility will be built.
Bradshaw, along with Community Development Director Allen Mitchell, architect Wood, Inc., said they were pleased with the turnout, which underscored the significant interest in the project.
The Southeast facility will serve residents in Districts 4 and 7, joining four other existing senior centers in DeKalb: the Lou Walker Senior Center; South DeKalb Senior Center; Central DeKalb Senior Center; and North DeKalb Senior Center.
Bradshaw said construction on the new center is expected to take 18 months. He said the project will begin in October 2019 and becompletedby March 2021.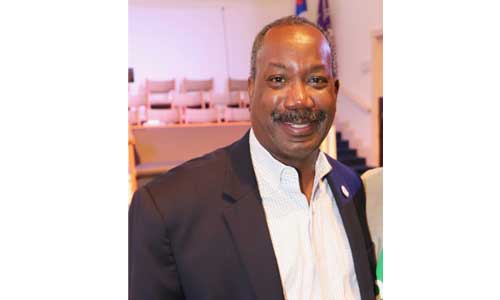 During the meeting, seniors told Bradshaw they were looking forward tothe opening ofthe $7.8 million facility slated to be built at 4875 Elam Road. They also offered input on what they believe is needed for the new facility–namely transportation, accessibility and security.
Some seniors said the location for the new facility might pose a problem for elderly who cannot drive. The seniors suggested that the county provide buses or vans to and from the center. Seniors also suggested that plans include walking trails from Hairston Park, which runs off of Elam Road, so that seniors who live nearby can reach the center by foot.
Project officials are working to provide transportation options for seniors and will also coordinate with MARTA to determine the feasibility of bringing a bus route onto the property for passenger drop off, said DeKalb County spokesperson Andrew Cauthen. He said the project also includes walking trails from Hairston Park to the center.
Developers have been working since 2017 to secure funding for the project from the Department of Housing and Urban Development (HUD). The HUD Section 108 loan was approved in September 2018, county officials said.
State Rep. Michele Henson, District 86, whorepresents parts of Stone Mountain andattended the meeting, said she was worried that the center would not be large enough to accommodate the population it is targeted to serve.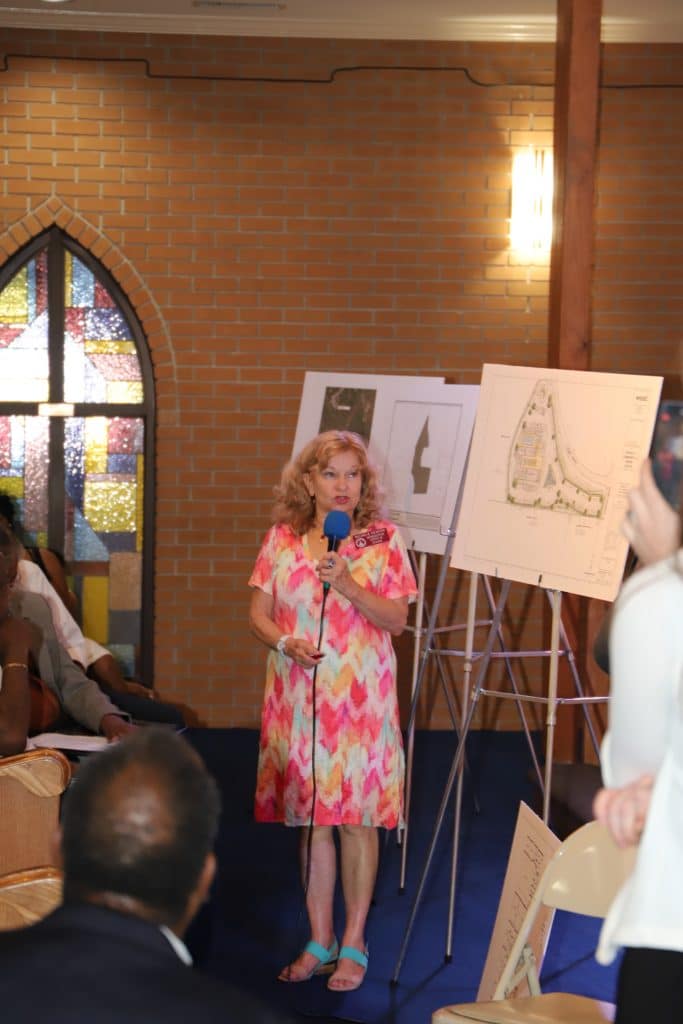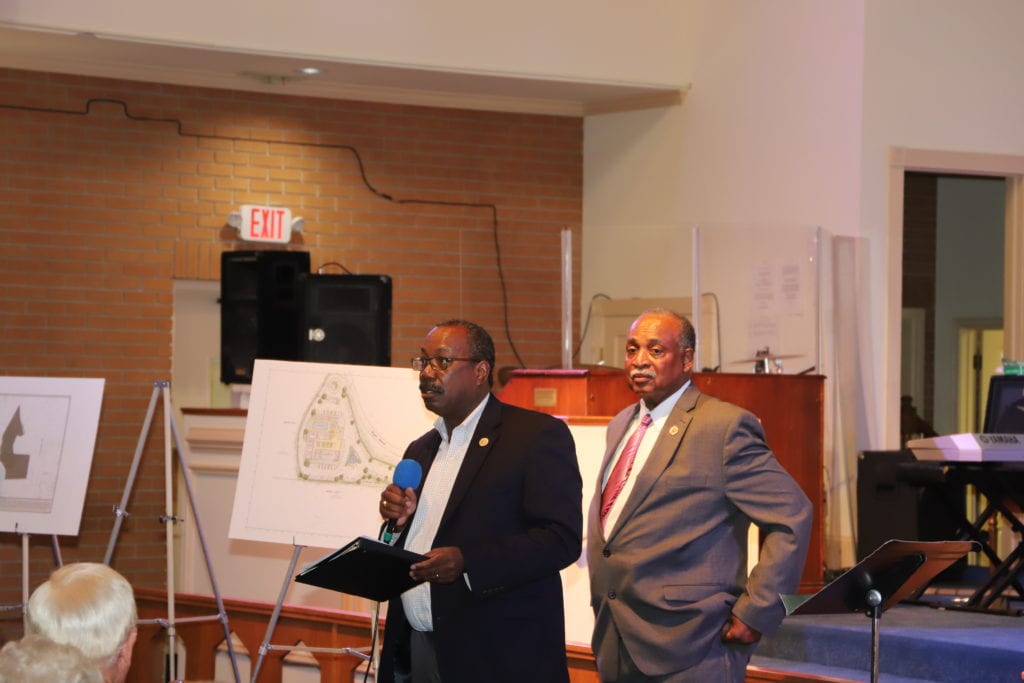 "I love the fact they we'regoing to put something that's of need in this area, but thiscenter is going to pull lots of people from different areas," said Henson.
"It would be good to put something in place so that it could be expanded at a future time."
Henson said the new center should be at least comparable to the Lou Walker Senior Center, which is located at 2538 Panola Road, Stonecrest. The 40,000-square-foot center was built in 2006 at a cost of about $10.5 million.
The proposed Stone Mountain center is planned at 21,000 square feet, officials said.
"This one facility cannot be all things to all people," said Bradshaw. "This is an ongoing planning process for the center. As it continues, we will try to work in as much as we can to get what people need."
In addressing the public's questions about security at the new facility, the community development director said that asecurity guard would be on duty during daily hours, but anyone hosting events after operational hours would incur separate charges .
"We are very security conscious in regard to the safety of members who will use the new facility," said Mitchell.
The new facility will include an indoor therapeutic pool with lap lanes, fitness room, multipurpose classrooms, library, billiards and game room, lounge, locker area with showers, kitchen, dining hall and stage, covered main entrance drop-off area and approximately 100 parking spaces.