Testingfg of Ads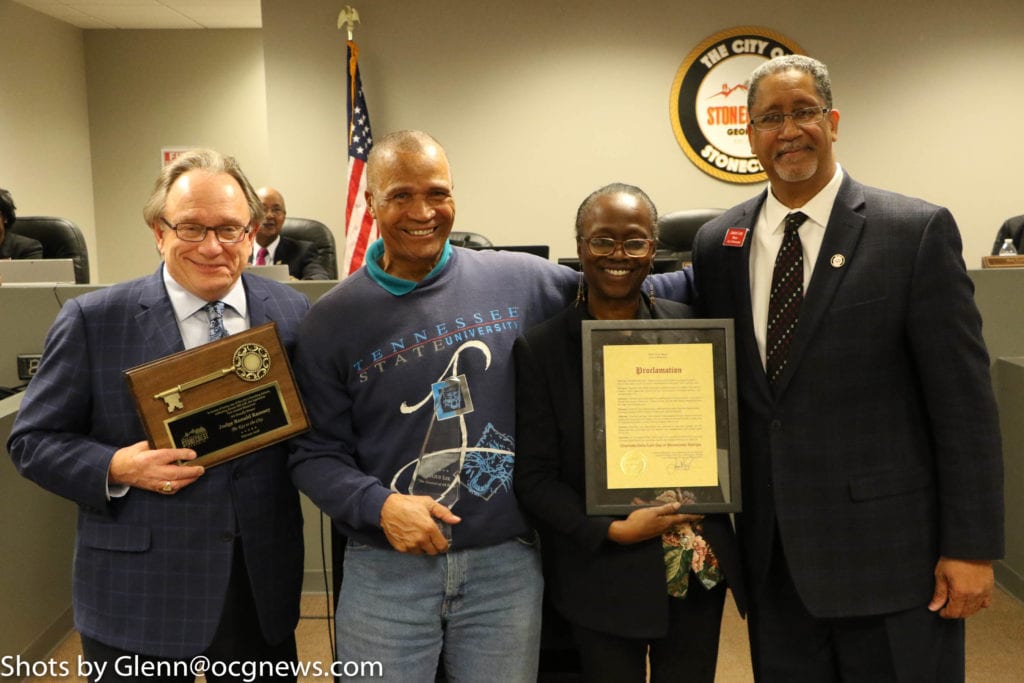 In February, Mayor Jason Lary honored three citizens for outstanding leadership in the City of Stonecrest.
Charlotte Cain was honored as the founder of Stonecrest Fest, a celebration she established in 2017 to showcase  history, culture, community, education and family fun in the city of Stonecrest.  Cain, who served as the entertainment director for the Atlanta Sweet Auburn Festival for 13 years, said she wanted to honor the celebration of the new city with a Fall festival each year.
Stonecrest resident Julius C. Lee was honored as the first and only African American and senior citizen to earn first place as a four-time FitBit worldwide competitor. Lee, known as the "King of Stone Mountain Park" set a record for climbing Stone Mountain 20 times in one day in April 2013 at the age of 67.
Attorney Bernard Knight, who is one of the founding members of the Stonecrest City Alliance, was presented the keys to the city. The Alliance's work led to the city's incorporation. Knight serves on the East Metro CID Steering Committee.
At the March 11 City Council meeting, Lary honored three women for their leadership, noting Women's History Month, which is being celebrated nationally throughout March.
Michelle Emanuel, Brenda Cornelius and Debbie Lary, the wife of Mayor Lary, were honored as the three founding female board members of the Stonecrest City Alliance. Valerie Morgan, editor of On Common Ground News, also was honored for news coverage of the formation of the city until present day.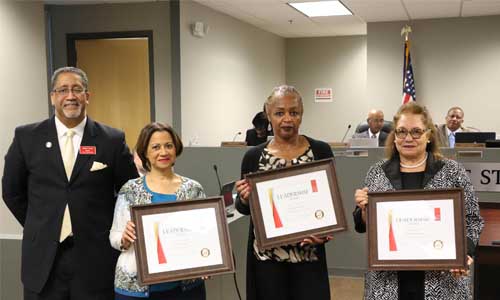 L-R Mayor Jason Lary honors Debbie Lary, Michelle Emanuel, Brenda Cornelius.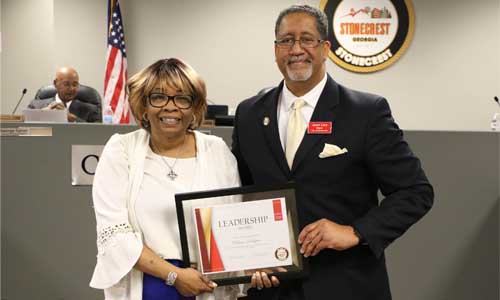 Valerie Morgan accepts award from the mayor.