Testingfg of Ads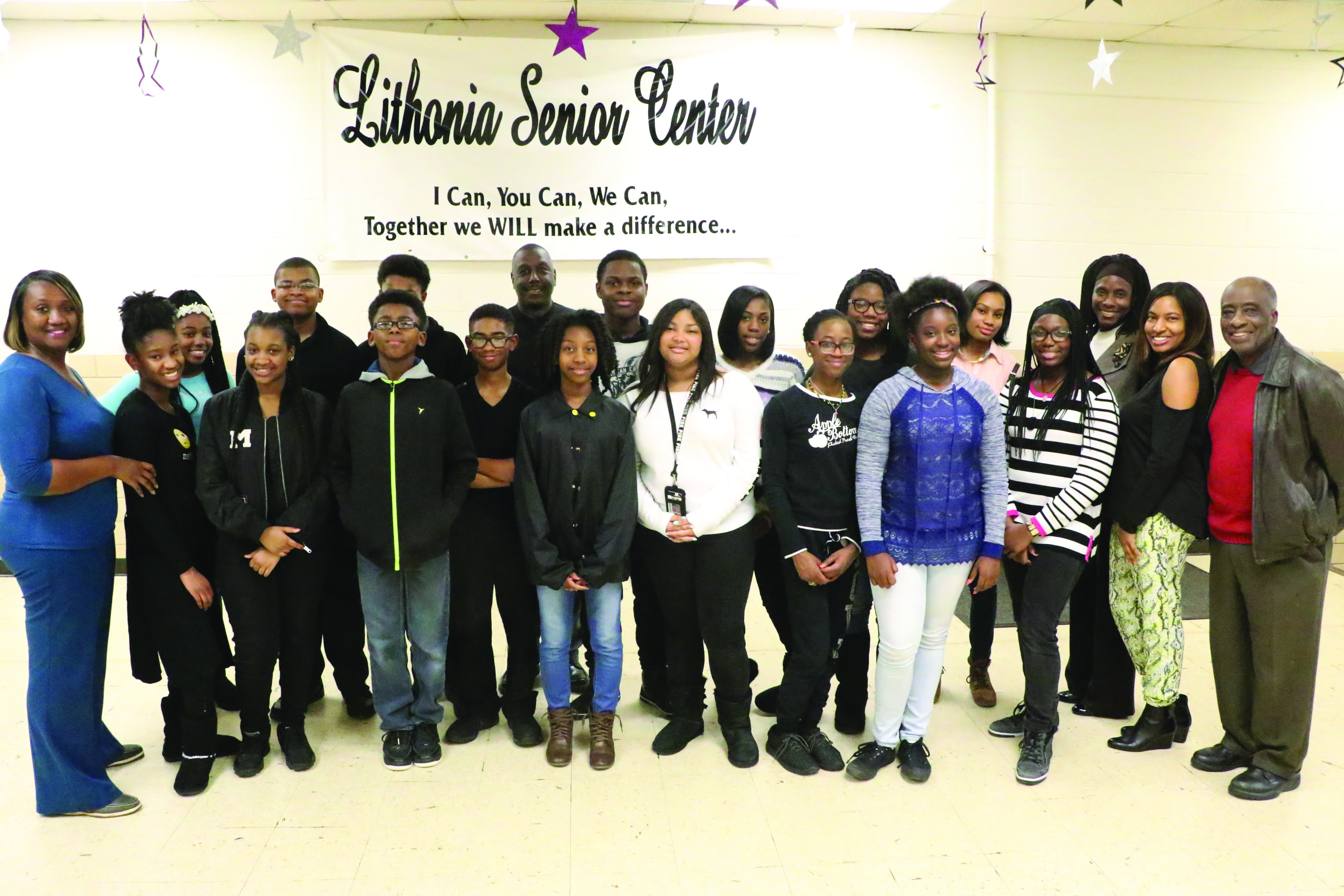 The 8th Grade drama class at DeKalb County's Champion Theme School, under the direction of Drama Teacher Joy Hammond, performed monologues for the youths of Lucious Sanders Recreation Center.
The program, sponsored by the Rotary Club of South DeKalb in conjunction with the recreation center, was held at the Bruce Street Senior Center in the city of Lithonia.
Pictured in the photo are students from the 8th grade year-long drama class at Champion Theme School and their teacher, Joy Hammond; South DeKalb Rotary members Ceasar Gaiters, Patricia Seals and Willie Hinton; and Lithonia Mayor Deborah A. Jackson.
The Champion Drama Club will be performing its annual production at the end of March at the Art Station in downtown Stone Mountain.