Testingfg of Ads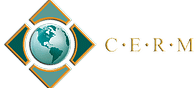 Corporate Environmental Risk Management (CERM) will host its summer job shadow program on Aug. 1 and Aug. 2.
Three times each year, high school and college students are invited to visit the company's headquarters in Tucker for hands-on activities and a close-up look into the industry and operations of one the largest minority-owned engineering firms in Georgia. Participants embark on a site visit before closing out the day with a small group discussion with CERM's managing director.
Founded in 1995, CERM provides professional engineering, environmental, and program management services to transportation, environmental, water resources, facilities, energy, and federal throughout the southeastern U.S.
CERM has been hosting various iterations of the program since its inception, however, for the first time in the company's 25-year history,this year's program will be held over a two-day period. The program on Aug. 1 will be tailored to undergrad and graduate students, while the content on Aug. 2 will cater to high school sophomores, juniors, and seniors.
The highly competitive program only accepts about 50 percent of applicants into each cohort. Students who attend will not only expand their network and build their resume, but they will also receive advice for continued education and professional development, as well as gain access to internships and scholarships.
"The shared values of our community partners and stakeholders are critical to these education and workforce development initiatives," said Albert G. Edwards, CERM's managing director. "Together, we are changing the trajectory for the next generation of leaders."
For more information or to submit an application for the summer shadow program, interested candidates may visit www.cerm.com/jobshadow. Applications must be submitted before July 19 to be considered.