Testingfg of Ads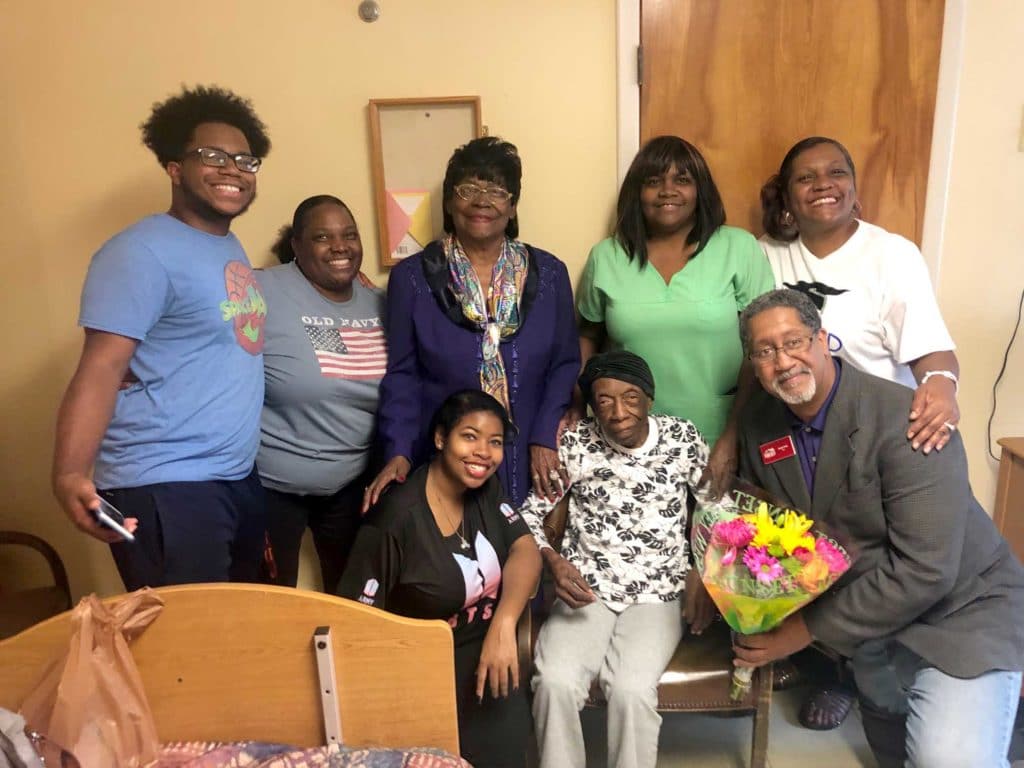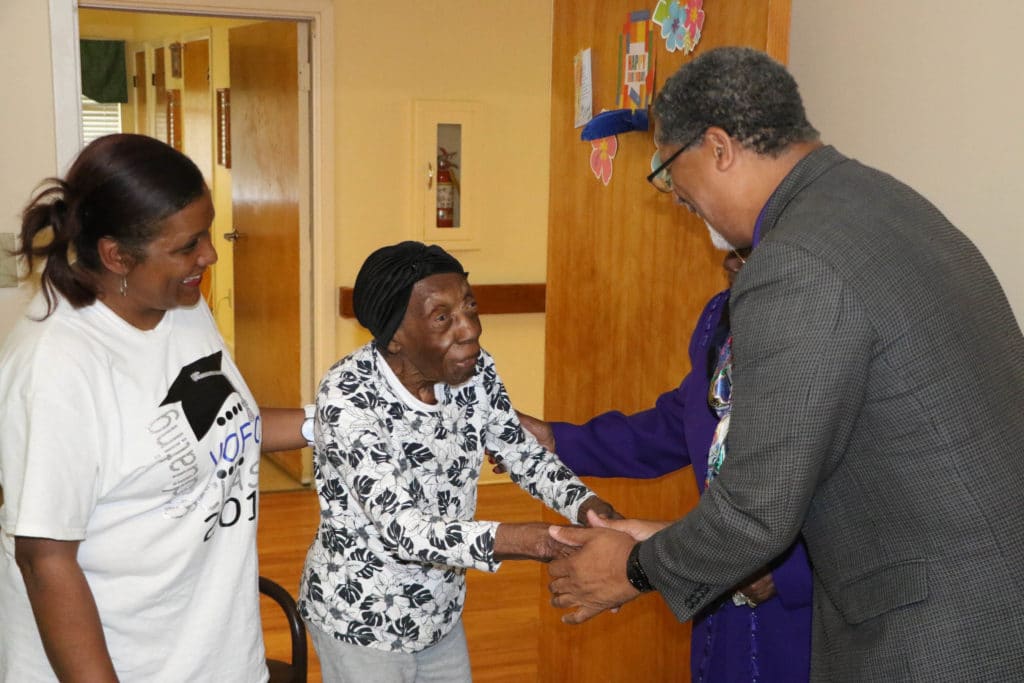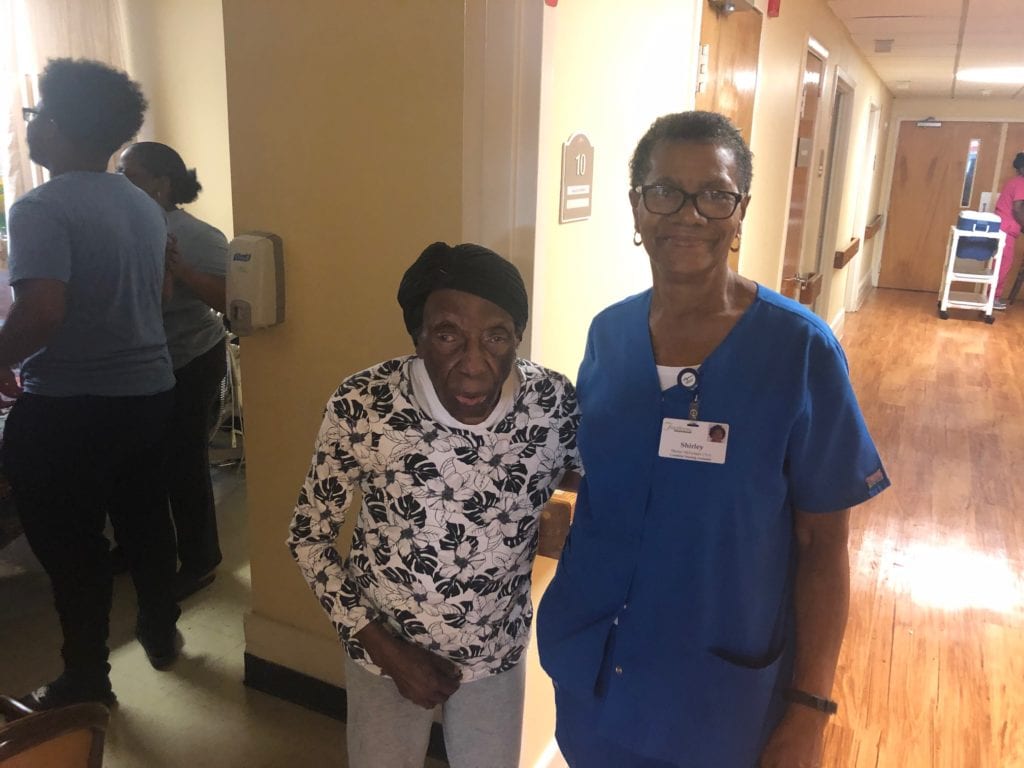 By Mackenzie N. Morgan
Jeanette Everhart is not your average centenarian. The spry 104-year-old brought in her birthday laughing, singing and cutting up on the dance floor. The celebration took place on June 13 at the Traditions Health and Rehabilitation Center amidst an intimate circle of family, friends and well-wishers.
Stonecrest Mayor Jason Lary attended the celebration and danced a little jig with Everhart. The mayor beamed as he presented a bouquet of flowers to potentially the oldest centenarian in the City of Stonecrest.
"Happy birthday," Lary told Everhart, who asked him to dance with her, drawing laughter from family members.
Before moving to the senior residence, Anderson lived in Stone Mountain with her granddaughter.
A native of Washington, Georgia, Everhart was born in 1915 during the height of World War I and was the eldest of 12 children.
Everhart has been around since the advent of Pyrex glass and sonar technology used to detect underwater adversaries during the war. Two of her siblings are still living and are 94 and 92 years old. She had two children, a son and a daughter, and worked as a nanny for a white doctor.
At 104 years old, Everhart is steady on her feet, mentally sharp and even has a boyfriend named Mr. Willie, according to her granddaughter, Tammy Rufus. Rufus said her grandmother loved cooking and cleaning "back in the day," and she enjoys Southern food, Pepsi and was overjoyed that President Obama "made the White House."
"It's a blessing that she is 104 years old," said Claudia Anderson, Everhart's daughter.