September 7, 2017
2

min
211
0
Testingfg of Ads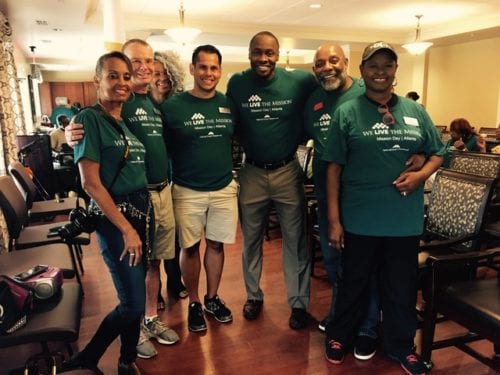 Stonecrest City Councilman Rob Turner, District 2, recently celebrated Mission Day at Panola Gardens Senior Housing. Turner opened with a prayer, which was followed with a scripture reading by his wife, School Board member Vicki Turner.
Property Manager Tracey O'Neil called the Aug. 25 event successful, saying residents are rejoicing after a successful fundraiser to purchase shopping carts for the mid-rise apartment complex to provide residents an easier mode of transporting goods and groceries to their apartments.
O'Neil, said organizers were able to meet $700 of their $1,000 goal through T- shirt sales and donations. She said they will be able to purchase seven carts that will be shared among 85 residents.
"We just wanted to make it more convenient for them to take their groceries in one trip," said O'Neil.
O'Neil said residents enjoyed free food, line dancing, singing and entertainment provided by a comedian at the event. The Mission Day, held by the Ohio-based National Church Residence, serves as a social as well as a fundraiser to support a collective need for the residents.
O'Neil said residents welcomed Councilman Turner's visit and thanked him and his wife for their participation. "That wasn't his first time here. He's been very friendly with Panola Gardens. If  I need anything from him or his wife, I can always contact them and they'll meet the need," said O'Neil.