Testingfg of Ads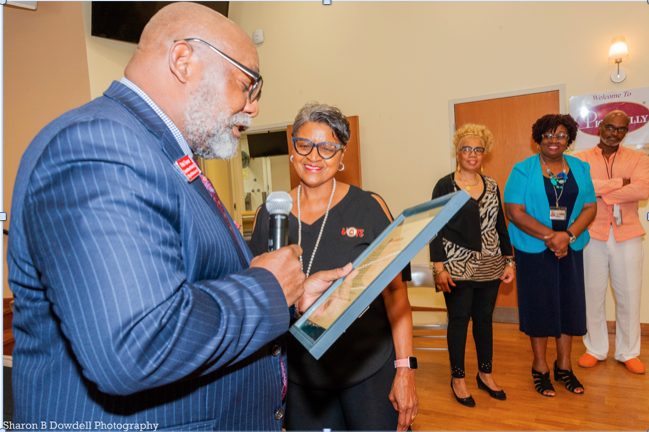 Stonecrest City Councilman Rob Turner honored the Lou Walker Senior Center for its outstanding programs for seniors. Turner presented a proclamation to Bettye Austin Davis, executive director of the center, declaring Sept. 24 as Lou Walker Day in the city of Stonecrest.
Seniors at the center also observed Sept. 24 as National Voter Registration, with a registration drive.
The Lou Walker Senior Center opened its doors on Jan. 6, 2006 to provide comprehensive social, health, nutritional, educational and therapeutic services for DeKalb county seniors age 55 and older.
The center serves over 3,000 members who participate in a host of activities and classes, as well as volunteerism. Turner said the center is one of the city's jewels, serving as a place of wellbeing and empowerment.
Turner noted: "The City of Stonecrest is grateful that the Lou Walker Senior Center continues to erase stereotypes about aging and show others that, "Seniors don't retire…they refire!"