Testingfg of Ads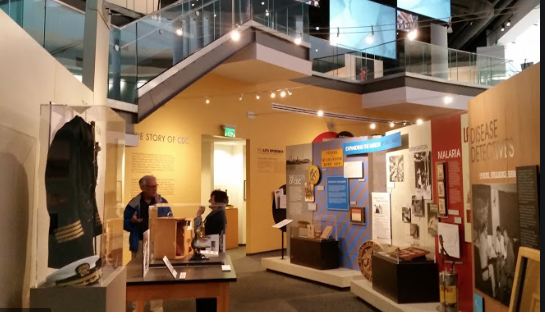 The CDC Museum Disease Detective Camp in Atlanta is accepting student applications from rising high school juniors and seniors for its summer program. Applications with parts completed by student, parent, and teacher must be postmarked by March 27, 2020.
The five-day academic day camp immerses students in the diverse field of public health. The application process is competitive and there is no charge for participants who are selected for the program.
Topics vary year to year, but may include: public health interventions, global health, infectious disease, chronic disease, injury prevention, data analysis, surveys, school wellness programs, violence prevention, environmental health, emergency preparedness, outbreaks, scientific communication, laboratory technology, disease surveillance, epidemiology, and public health law. Camp is a fast-paced, academically demanding program.
This year, the program will offer:
5-day sessions: June 15-19 & July 20-24
2-day sessions: June 22-23, June 25-26, July 6-7 & July 9-10
All camp days are 8:45 a.m. – 4 p.m.
For more information, visit https://www.cdc.gov/museum/camp/detective/faq.htm