Testingfg of Ads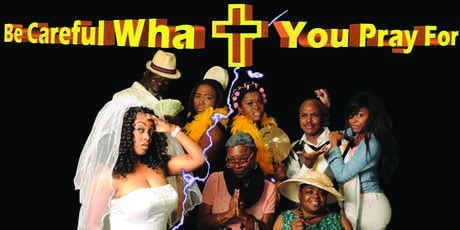 ESMV Model and Talent Agency in Conyers and local playwright Angela Venable are seeking volunteer extras for the comedy stage play, "Be Careful What You Pray For."  The community production is not offering any pay for extras but instead is providing the opportunity for aspiring actors or actresses to have some fun, fellowship while learning the ropes of a creative production.
The play is about three sisters praying to meet their version of Mr. Right but not knowing what Mr. Right really looks like.
The play will be staged on Sept. 17, 6 p.m., at the JP Carr Center, 987 Hardin St. S.W., Conyers.  Tickets are available on Eventbrite.
For more information about the casting call, call  678-787-0537.