Testingfg of Ads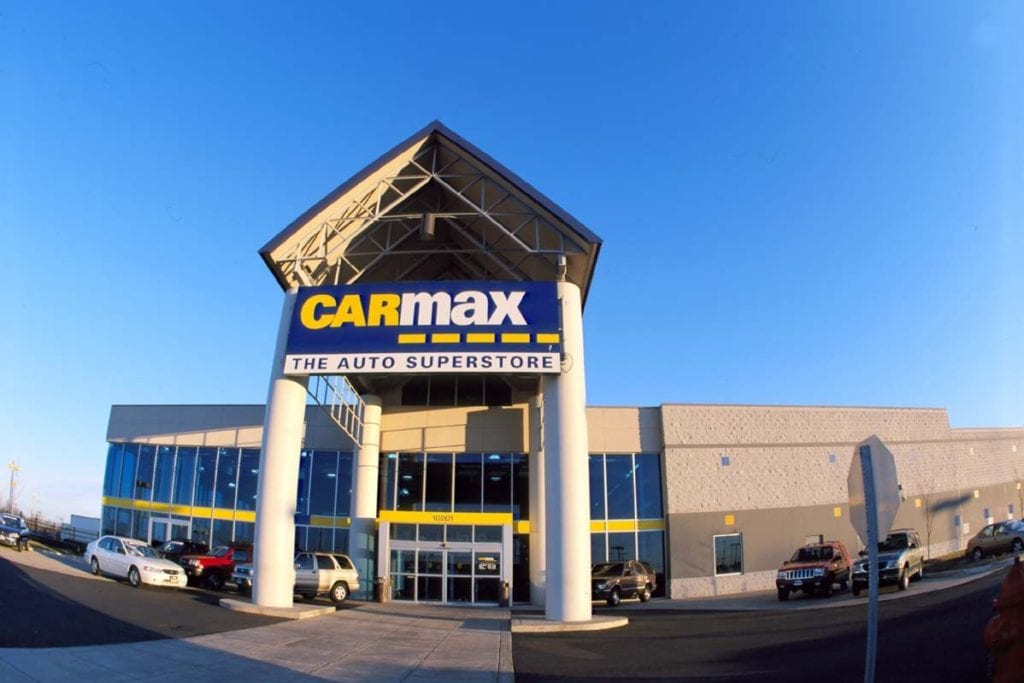 Governor Brian  Kemp announced on March 5 that CarMax, the nation's largest retailer of used cars, will create more than 300 jobs for its new Customer Experience Center opening in Peachtree Corners early this summer. Over the coming months, CarMax will hire customer experience consultants, assistants, and managers to work at the location.
"As a member of Georgia's corporate family, it is exciting to see CarMax expand operations and create more jobs for hardworking Georgians," said Governor Kemp. "This investment will ensure greater opportunities for metro-Atlanta's talented and diverse workforce while providing an innovative service to car buyers across the state and surrounding region."
CarMax has had an established presence in Atlanta for more than 20 years and currently employs approximately 2,000 Georgians. In December 2018, CarMax announced the Atlanta roll-out of a new, customer-driven buying experience that the company plans to scale nationwide. Through this new experience, customers can buy a car on their terms, whether they want to buy a car completely from home, in-store, or a seamless combination of both. Employees at the new Customer Experience Center in Peachtree Corners will assist customers over the phone or online to help them find their ideal vehicle, navigate financing, and provide any assistance needed until the customer is ready to either go to an area store for pick-up or schedule a home delivery.
"Atlanta is one of our oldest and most important markets, and we've found a strong and diverse talent pipeline in the area," said Diane Cafritz, CarMax Chief Human Resources Officer. "We're confident we'll find great new associates who are excited about redefining car buying for our customers in fun, growth-focused environment."
CarMax is seeking driven, customer-focused individuals with strong communications and sales skills to work in the new Atlanta Customer Experience Center. No previous automotive experience is required. In addition, the company is recruiting for Spanish bilingual candidates to fill approximately a third of the open roles. Individuals who want to help make a difference in customers' lives and start redefining their own career journey can visit jobs.carmax.com to apply. For 15 years, CarMax has been recognized as a FORTUNE 100 Best Company to Work For.
"CarMax is continuing to change the way consumers buy cars with their fresh approach to combining innovative technology with the expertise and help that their employees provide customers," said Gwinnett County Commission Chair Charlotte Nash. "Gwinnett's talented workforce and strategic location create the ideal environment for pioneering companies like CarMax to succeed."
"CarMax's new Customer Experience Center will be a welcome addition to Gwinnett County and our region's existing CarMax locations," said Metro Atlanta Chamber President and CEO Hala Moddelmog. "Here, they will be able to take advantage of metro-Atlanta's strong innovation and technology ecosystem and our reputation as the home of a talented and diverse workforce."
Georgia Department of Economic Development Senior Project Manager Randall Toussaint represented the Global Commerce Division in partnership with Partnership Gwinnett, Quick Start, Metro Atlanta Chamber and Georgia Power.
"We are excited that an outstanding company like CarMax is expanding its footprint in Georgia," said Georgia Department of Economic Development Commissioner Pat Wilson. "CarMax has been rated one of the best places to work and has an excellent reputation as a great corporate citizen. We are looking forward to working with CarMax as they open their new Customer Experience Center in Peachtree Corners."