Testingfg of Ads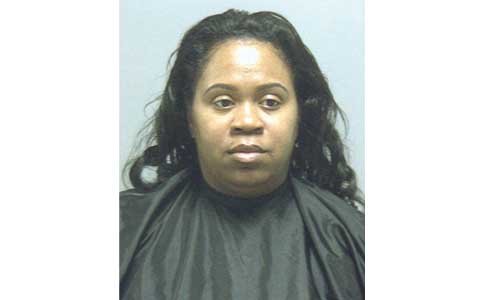 Diandra Abernathy, 41, was sentenced to 20 years to serve three with the balance on probation after pleading guilty to stealing more than $50,000 from an elderly Stone Mountain woman who was in her care.
DeKalb County District Attorney Sherry Boston said Abernathy was also ordered to pay restitution in the amount of $55, 407.619, and as part of the terms of her sentence, Abernathy is prohibited from working with the elderly.
In 2014, the family of Sue Walker, who is now 90 years, hired Abernathy to assist her with medication, transportation, finances, and light housekeeping in the Stone Mountain home she shared with her daughter. Shortly after Abernathy's resignation in 2016, the victim's daughter discovered that Abernathy had forged checks to herself with the victim's stamped signature and used the victim's credit cards to make unauthorized purchases. Abernathy also opened two store credit cards using the victim's personal information. Authorities were contacted following the discovery of the fraudulent activity.
DeKalb County Superior Court Judge Gail Flake sentenced Abernathy. The case was prosecuted by Deputy Chief Assistant District Attorney Jeanne Canavan, assigned to the Elder Exploitation Unit, with assistance from DA Investigator Michelle Flinn. Detective J.W. Kim of the DeKalb Police Department led the initial investigation.