Testingfg of Ads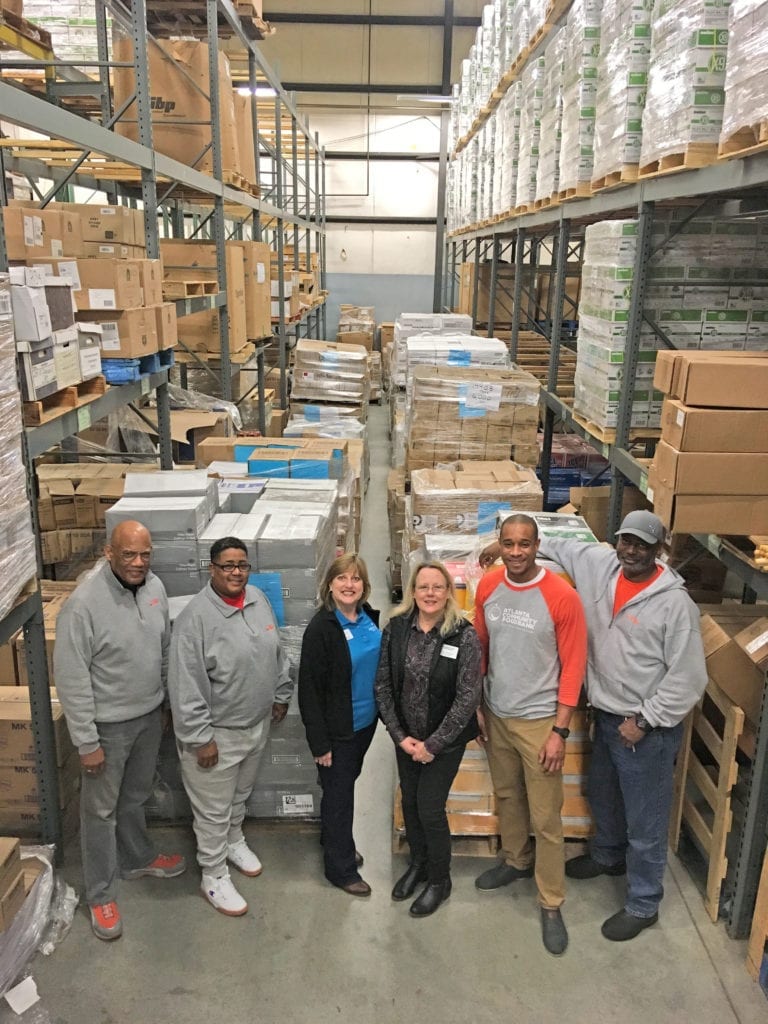 Left to right:  Kids in Need staff members Ray Wright and Rita Wright, Georgia United Credit Union Business Development Manager Leigh Gant, RCPS Public Relations Specialist Anne Principe, Kids in Need Supervisor Marcus Harvin, Atlanta Community Food Bank driver Lamar Watson stand next to dozens of pallets with more than 22,600 pounds of school supplies donated for Rockdale students from the ACFB Kids in Need program.
The Kids in Need program of the Atlanta Community Food Bank, through a partnership with Georgia United Credit Union, recently donated more than 22,600 pounds of school supplies to Rockdale County Public Schools (RCPS).
The supplies – which include notebooks, color pencils, pens, markers, crayons, folders, paper, pencils, and glue – will be distributed to RCPS schools and classrooms to help students.