Testingfg of Ads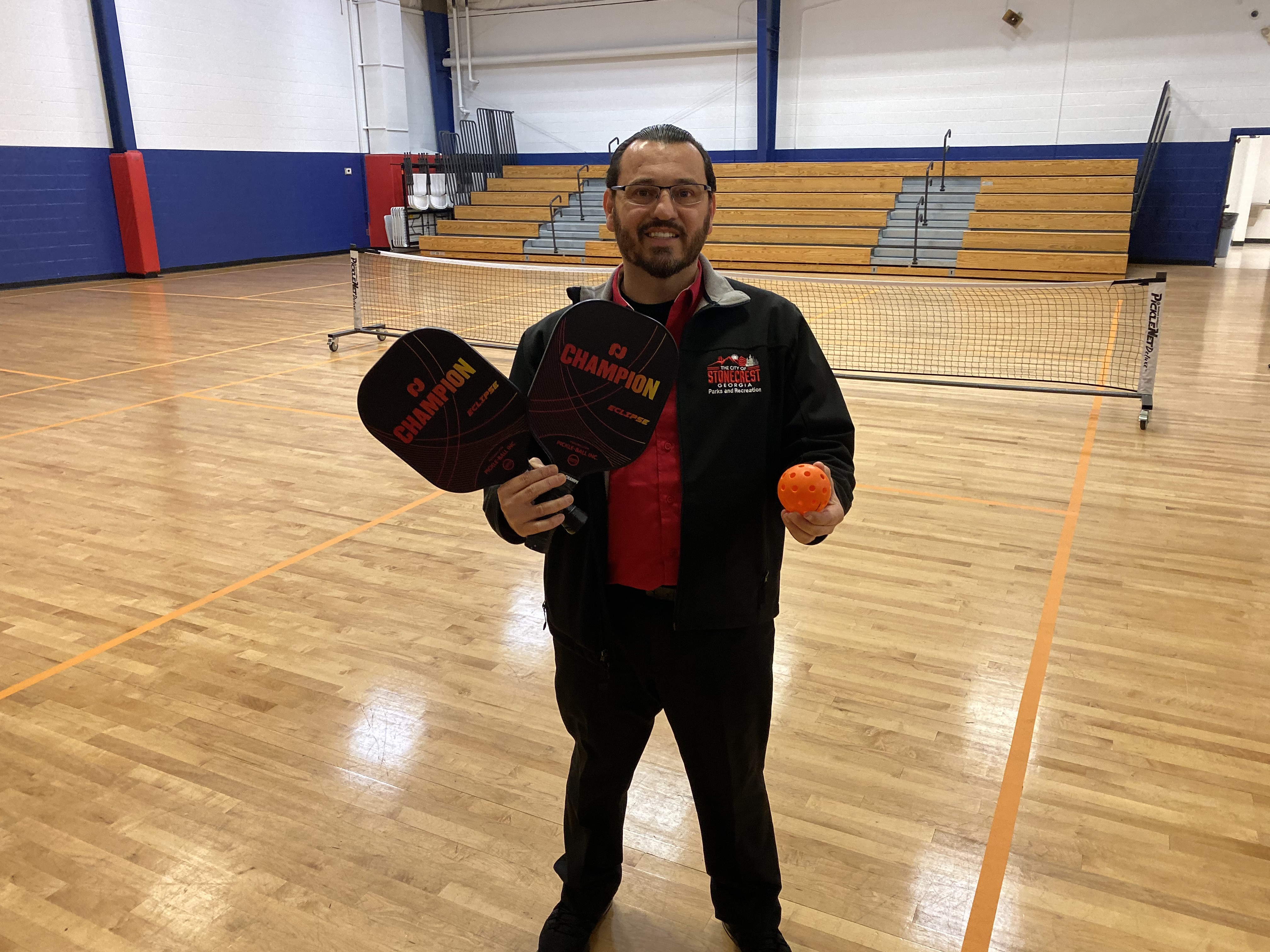 By Candice Guthrie
For On Common Ground News
Browns Mill Recreation Center is set to open new pickleball courts to the public on Jan. 28. There will be four courts ready for use with a fifth one set to be available by the first week of February, said Sean DePalma, City of Stonecrest's director of Parks and Recreation.
Pickleball combines components of tennis, badminton and ping pong. It is played with a paddle and plastic ball with holes, much like a wiffle ball. It can be played inside or outside and with doubles or singles.
"It's a really great sport for older active adults, but it can be played by all age groups," said DePalma. "It's very popular in South Florida where I'm from and one of the fastest-growing national sports."
In fact, pickleball seems to be everywhere. This month, Gwinnett County presented a "Pickleball and Potluck" program to seniors at the Rhodes Park Community Recreation Center. The Rock Gym in Stone Mountain, Tucker Recreation and Decatur Family YMCA on Clairmont Avenue all offer pickleball.
DePalma said in addition to the portable nets, the city has purchased paddles and balls for the game. DePalma said that once the courts are open, members of the community will be able to play on them during hours the center is open.
People will be able to use the courts on a first-come first-served basisa, DePalma said.
On Tuesday, Jan. 28, and Thursday, Jan. 30, Chuck Blackshear, a USA Pickleball Association Ambassador, will host free public clinics at Browns Mill from 10 a.m. to 1 p.m. to assist the community in learning more about the sport and how it is played.