Testingfg of Ads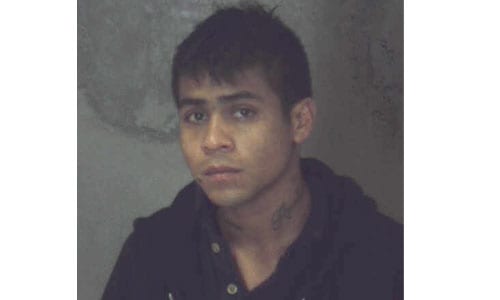 DeKalb County District Attorney Sherry Boston announces a conviction by guilty plea in the murder case against a Brookhaven man charged with killing his cousin. During a pre-trial hearing on Thursday, July 6, 21-year-old Carlos Eduardo Morales-Gallardo, opted to enter a guilty plea to a charge of  felony murder in lieu of proceeding to trial for the shooting death of Nicolas Morales-Garcia, 20.
Morales-Garcia was shot and killed on Nov. 28, 2015. Brookhaven police officers, responding to a 'person shot' call, discovered the victim's lifeless body in the parking lot of the Esquire Apartment complex on Buford Highway. He had been shot once in the back of the head. Witnesses heard gunshots following an argument between the two men. Defendant Morales-Gallardo was then spotted running toward the pool, before eventually fleeing the area.
The investigation led authorities to the defendant's mother in Covington. She told detectives the defendant admitted to her that he shot and killed his cousin. He then asked for money to escape to Mexico. She refused, telling her son instead to take responsibility for his actions.  Morales-Gallardo was later arrested and confessed to the shooting. He claimed it was an accident. However, according to the investigation, and the defendant's own confession to family, he shot the victim over a $400 debt.
Following his guilty plea, Morales-Gallardo was sentenced to life in prison by DeKalb County Superior Court Judge Courtney Johnson.
The case was prosecuted by Assistant District Attorney Josh Geller with assistance from DA Investigator Chris Wieseman. Detective David Snively of the Brookhaven Police Department led the initial investigation.